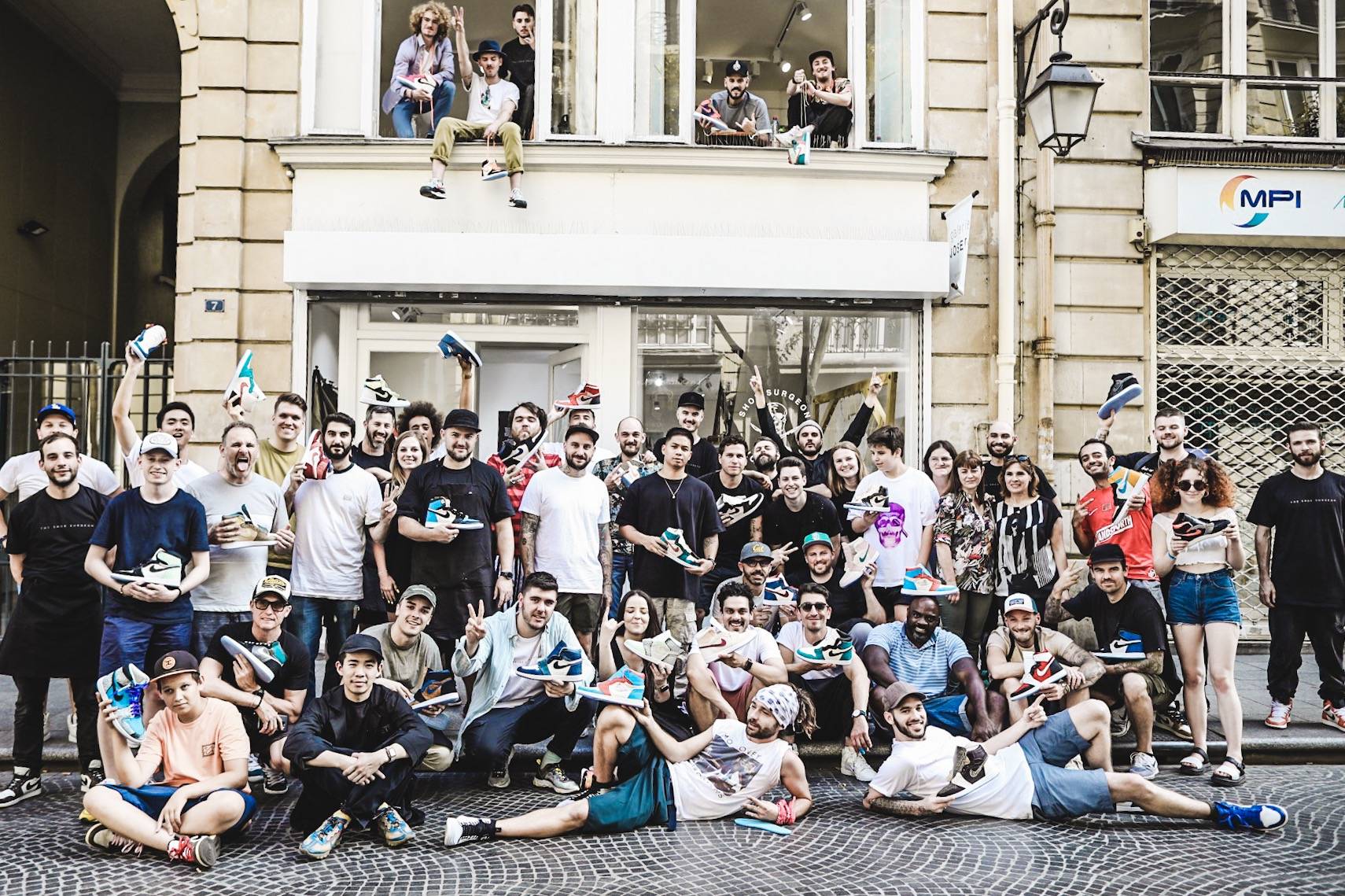 Student Lab 10 Design Entries
Scroll through to learn about the inspiration behind each of the designs & vote for your pick below.
The top-voted design will be refined by the Shoe Surgeon and released to the public for purchase.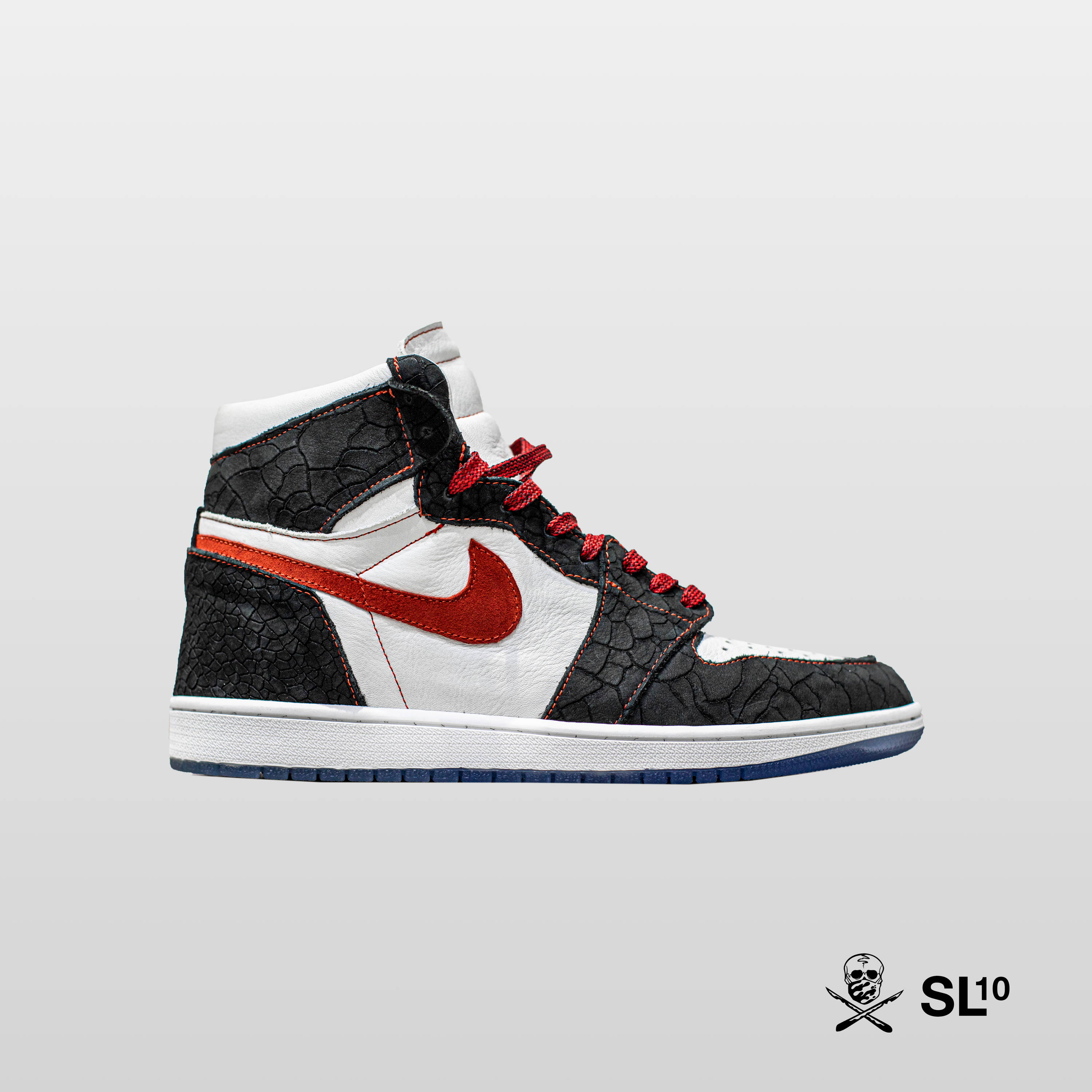 ---
The inspiration for this sneaker comes from one of my favorite artists Shepard Fairey AKA Obey. His work is mainly done in red, white and black.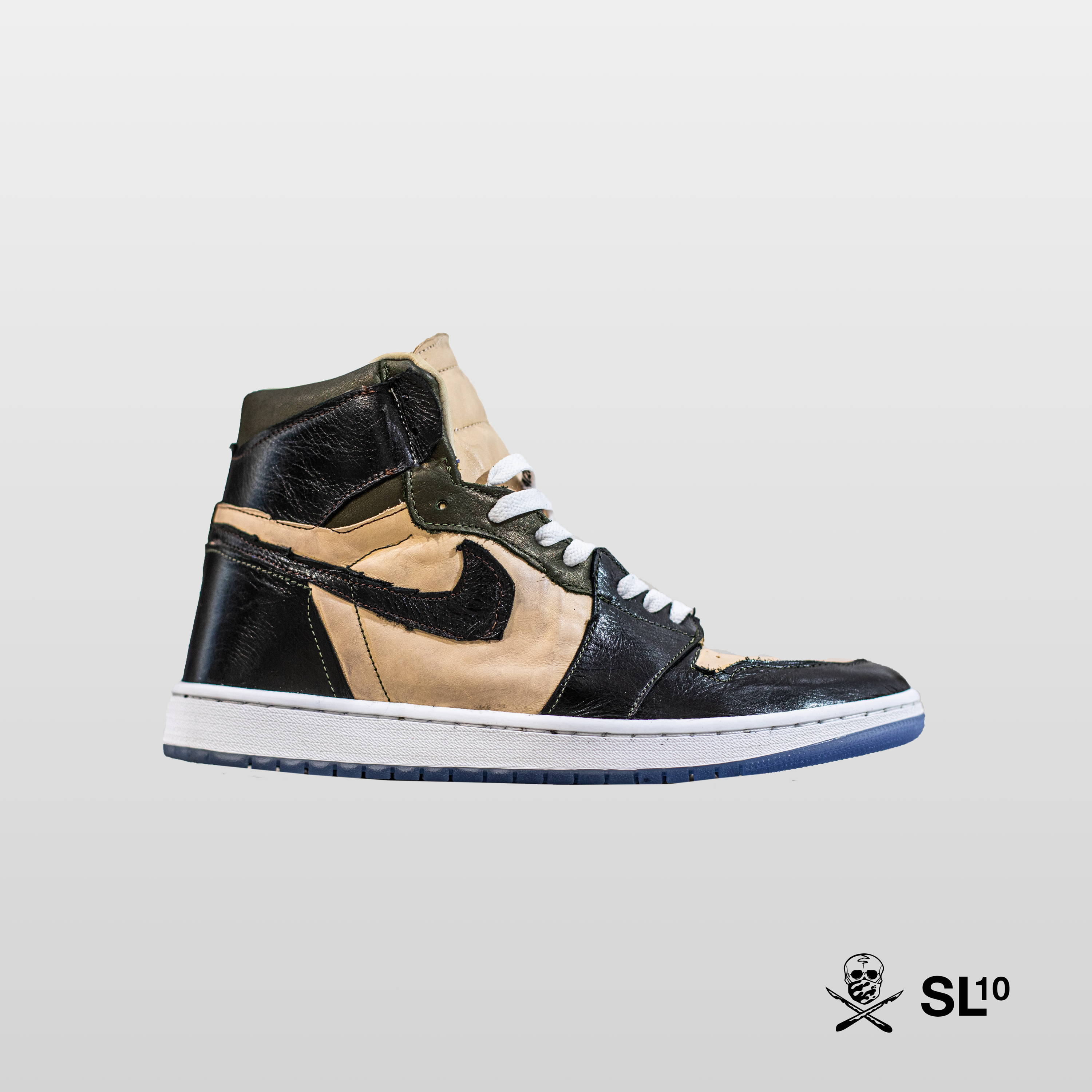 ---
I believe my shoes present a modern way of wearing camo. All the materials used were leather with increased breathability from larger holes in the toe.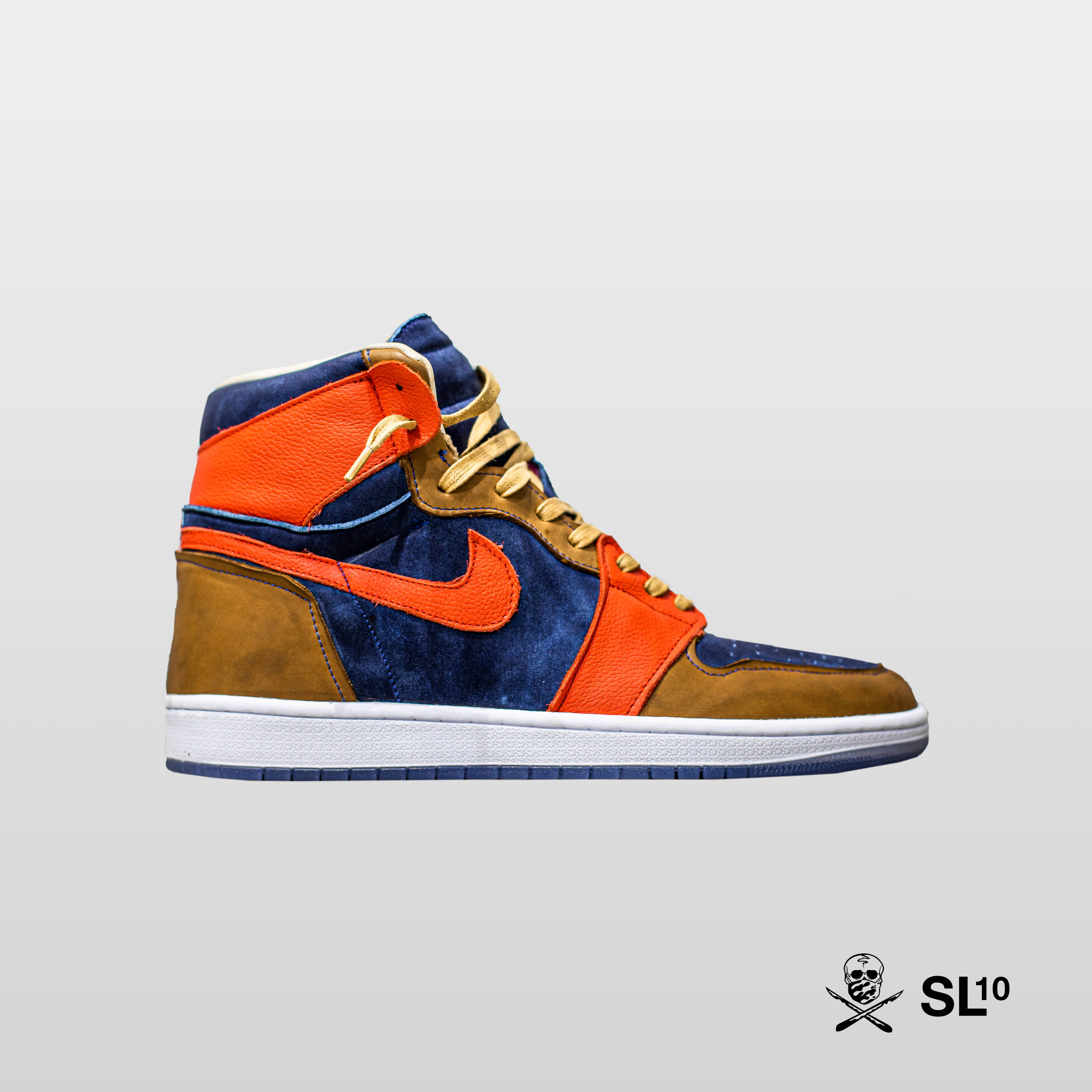 AD - The Start
by Andrea D.
---
Being a sneakers collector I had to have my own sneaker. It's a dream come true to have this opportunity and I wanna thank The Shoe Surgeon team for helping me to make it possible. There is not a real reason for the colors and textiles I have chosen. I just follow my instinct. I have kept my shoes pretty simple like me.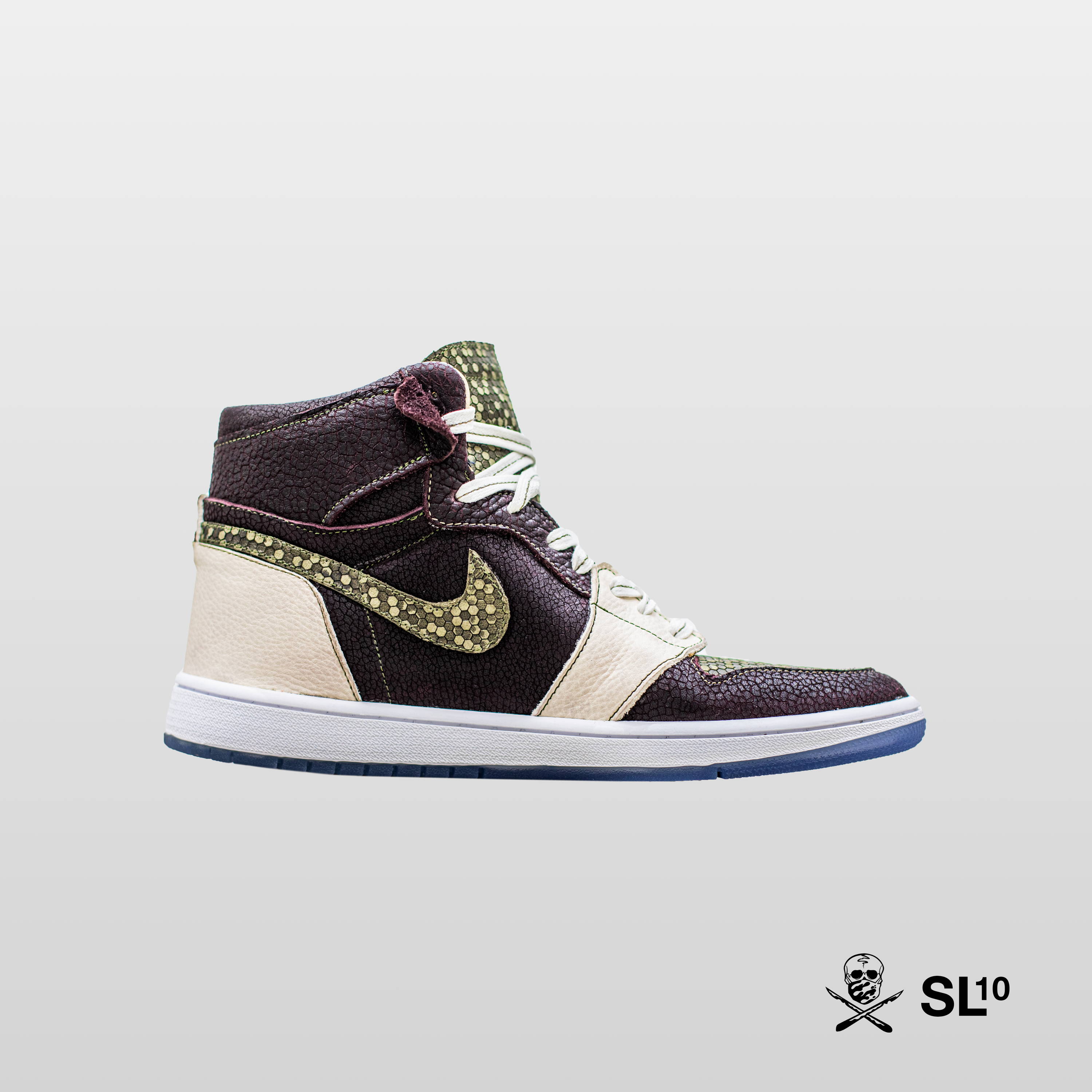 Greenometric
by Anthony L.
---
Jordan 1, 1985, Geometric, all these words are parts of my life, so when I saw this geometric looking leather, I thought it would be for me.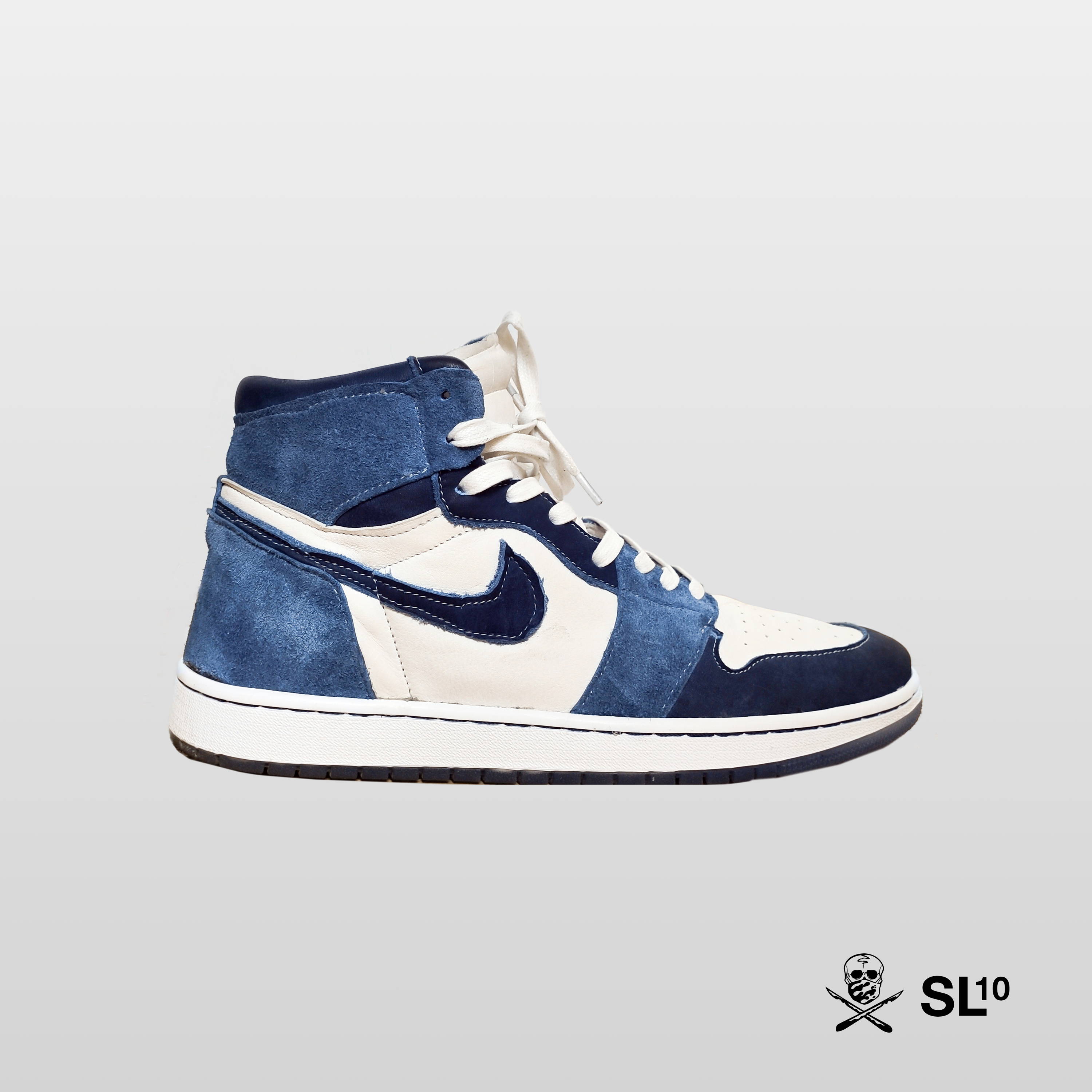 Shades of Blue
by Anthony P.
---
I used 2 shades of blue, navy blue leather and light blue suede. I reversed some pieces on each shoes to have something original and "unique". I used white leather for the lining, toebox and I reversed it on one tongue. It's a "basic" colorway but a creative placement of different colors and materials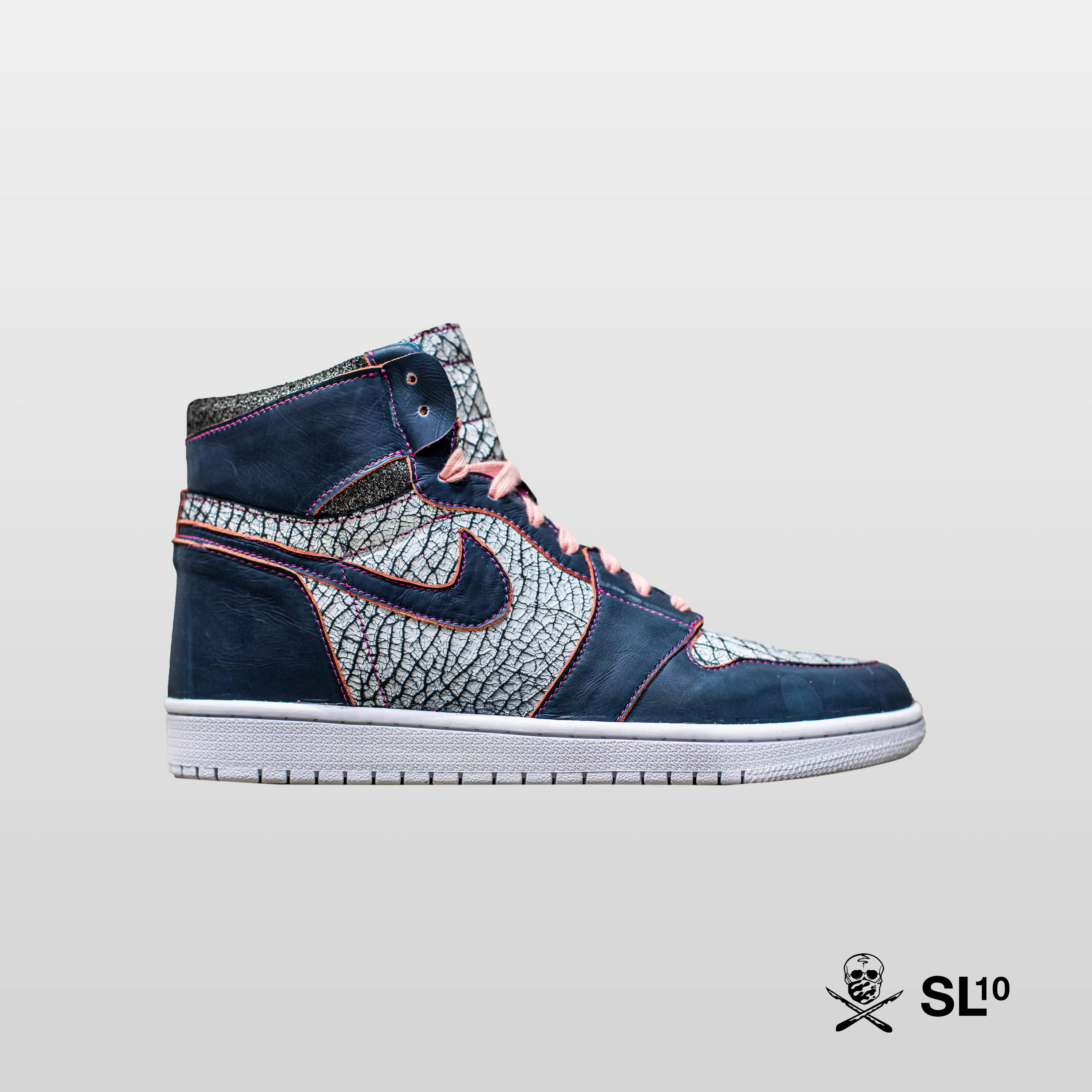 ---
This shoe is like us all, it evolves with the time, sun, heat. The heat changing leather makes this pair unique anytime!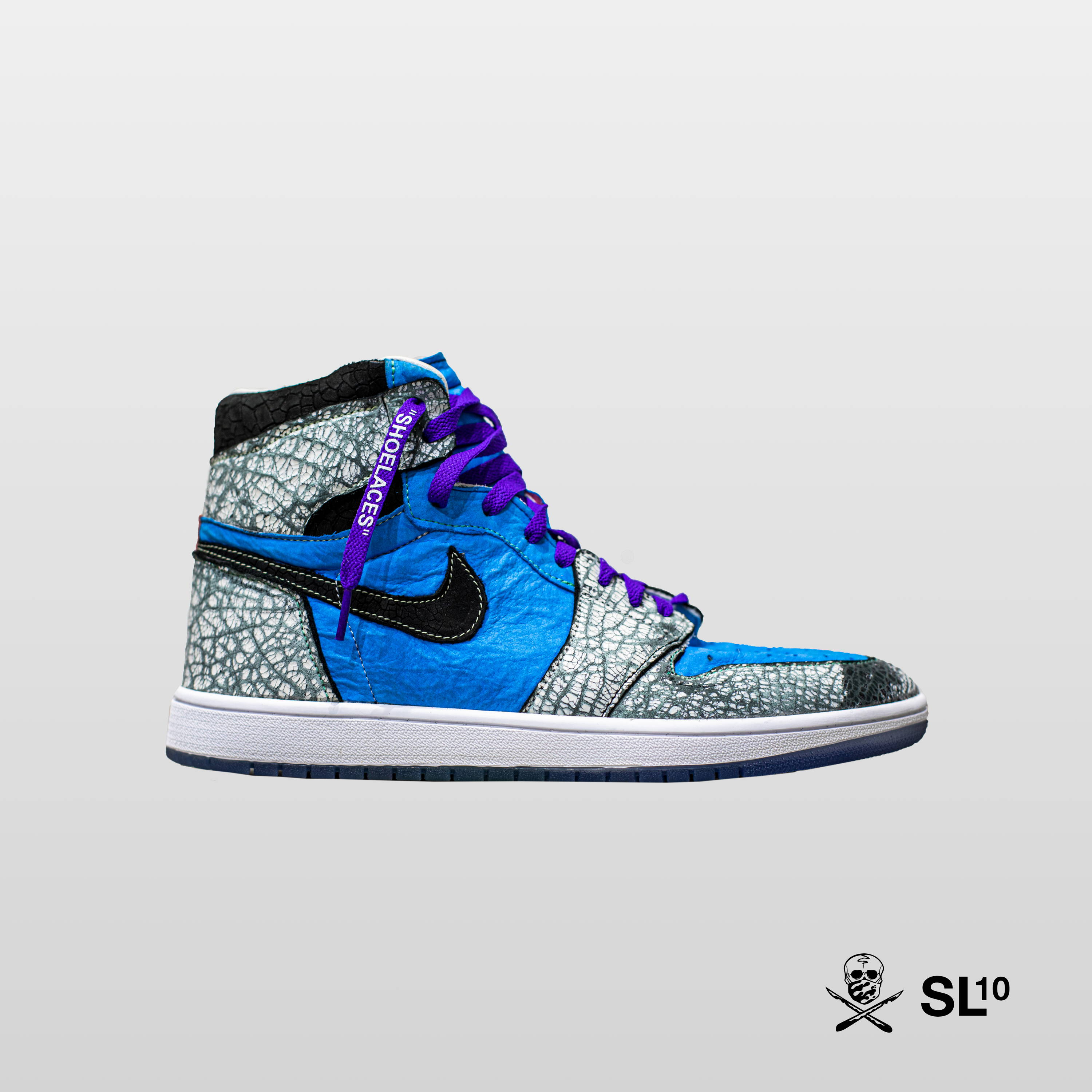 ---
I named this shoe rain because the first day in Paris was rainy.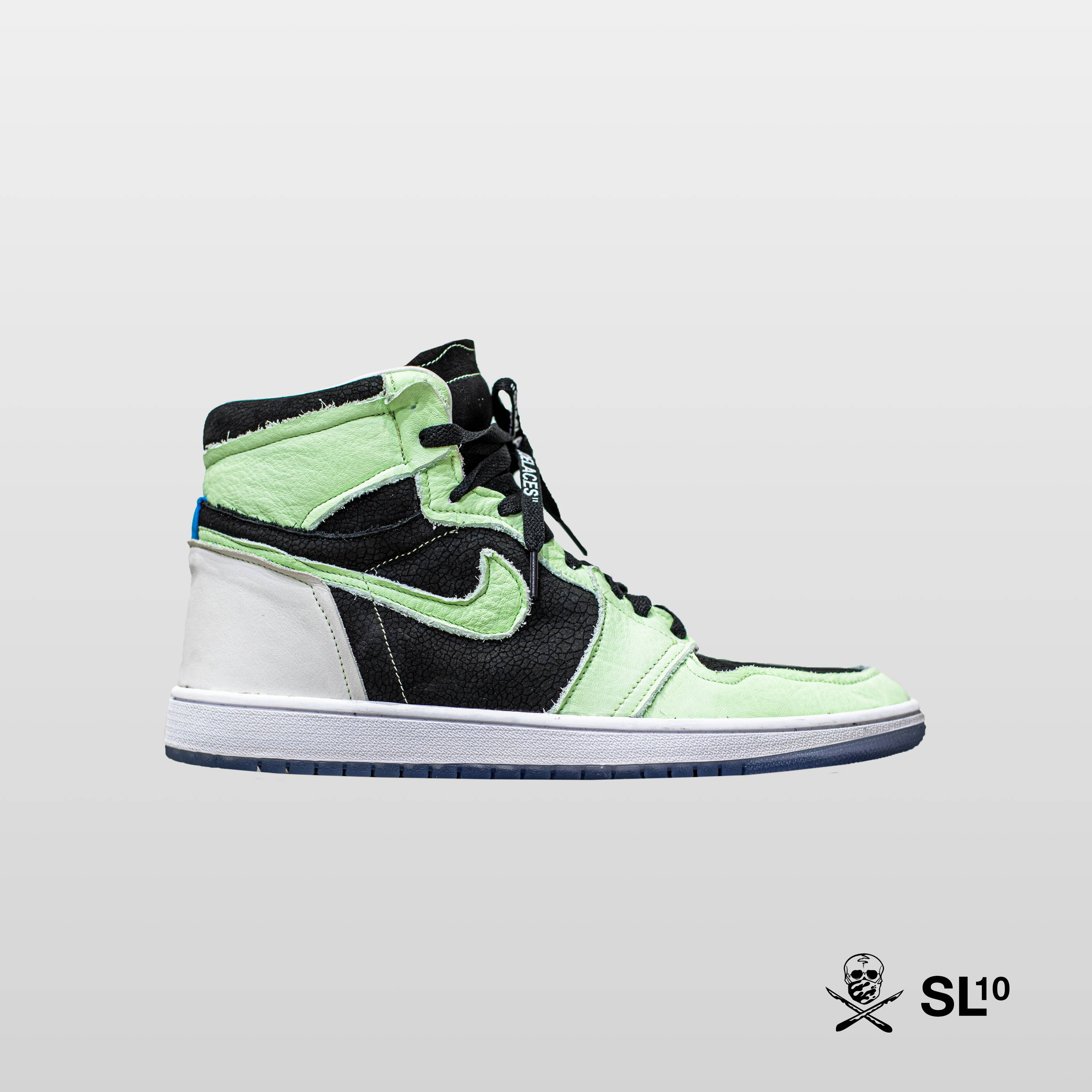 ---
Its about having a positive state of mind! Never stop creating.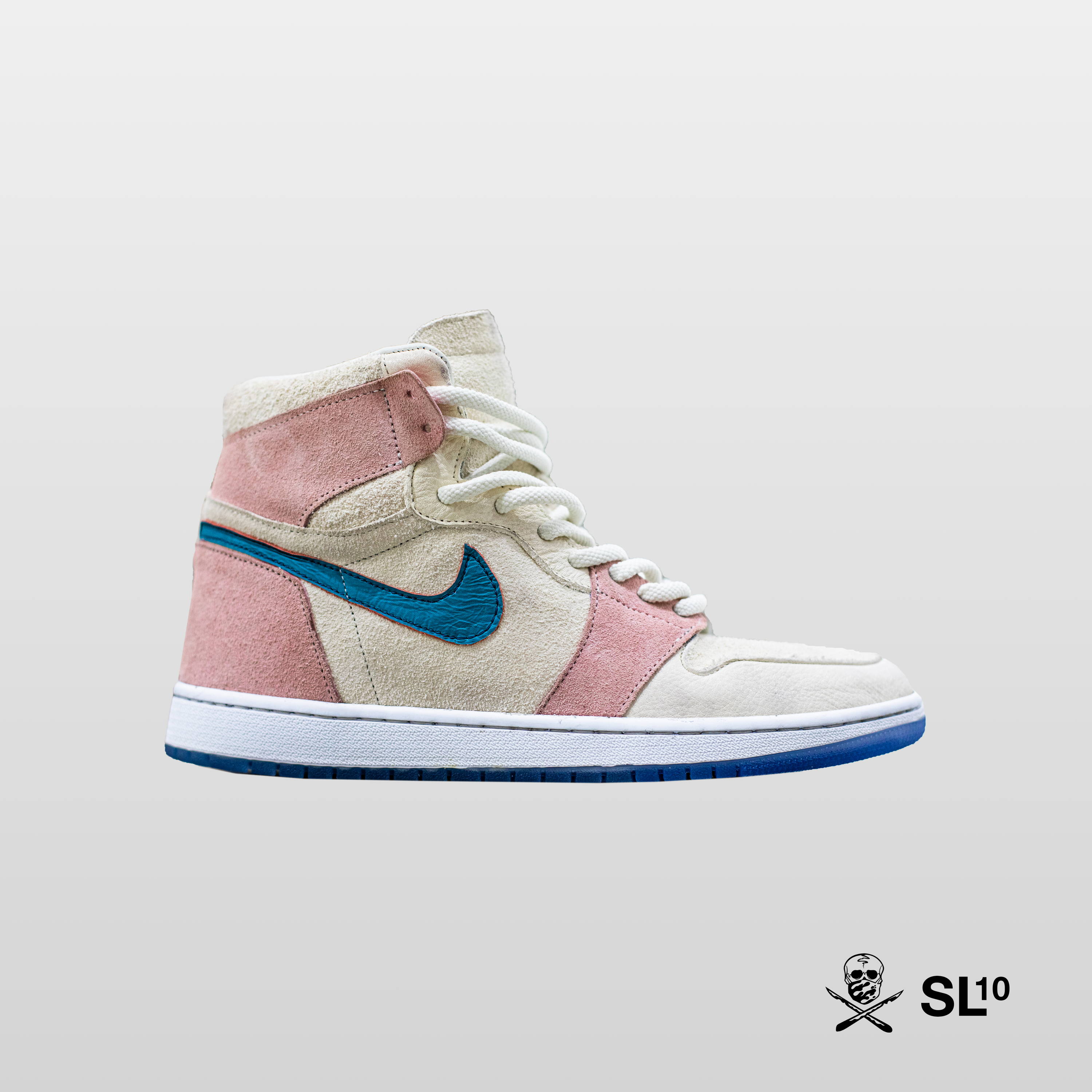 Ice Cream in Paris
by Boris M.
---
I wanted a pair for this summer, and while chilling eating a strawberry and vanilla ice cream I was discovering the beauty of Paris. The sky in Paris is always surprising changing all the time from dark grey to blue like the swoosh!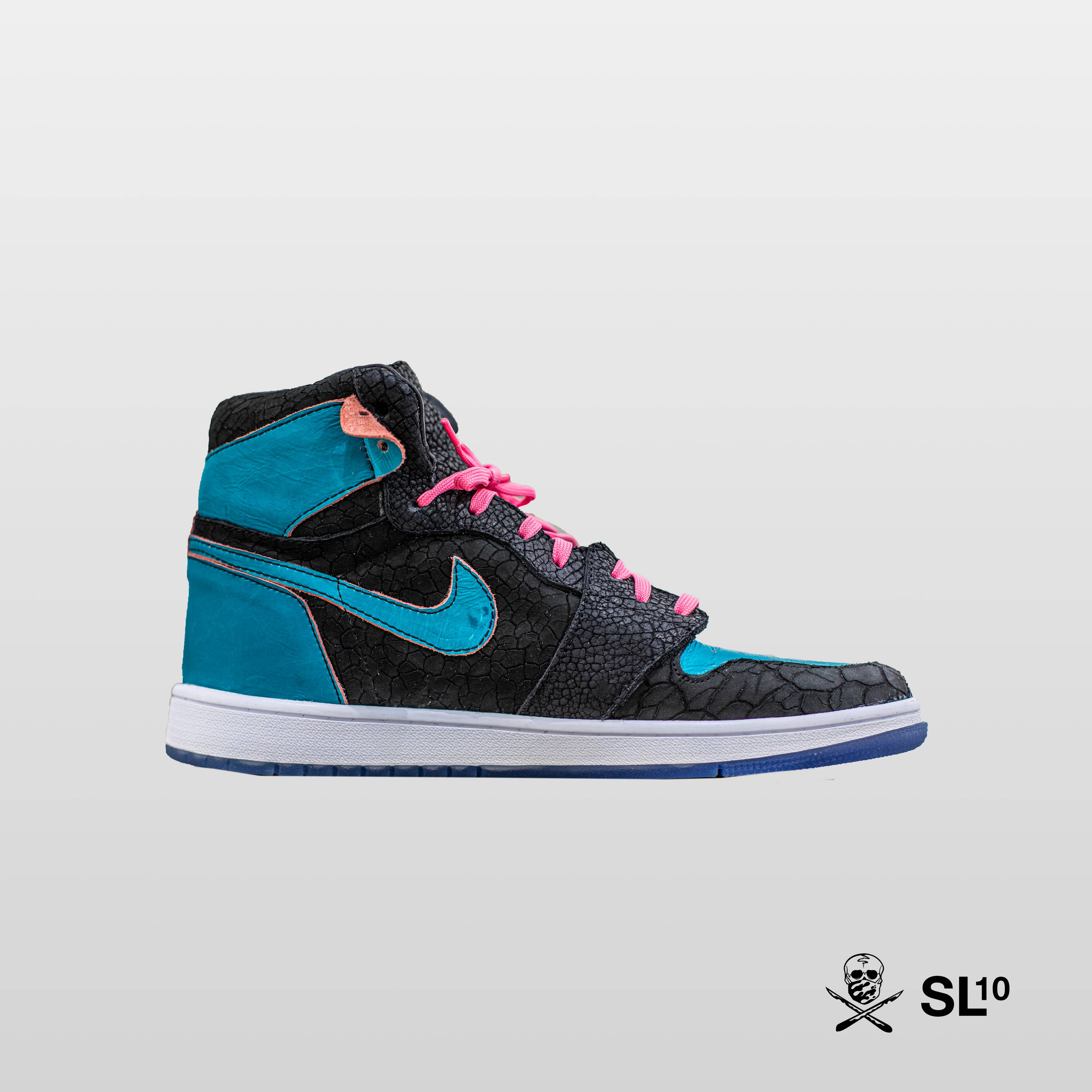 ---
I wanted to make myself a unique pair that looked very me. I really like black Jordan pairs in general like the AJ6 Infrared, but black matte and black glossy and a flash color for the reminder as the infrared. I inverted each piece of black shiny right and left but symmetrically each shoe is subtly different. And of course the blue heat changing leather that turns to pink.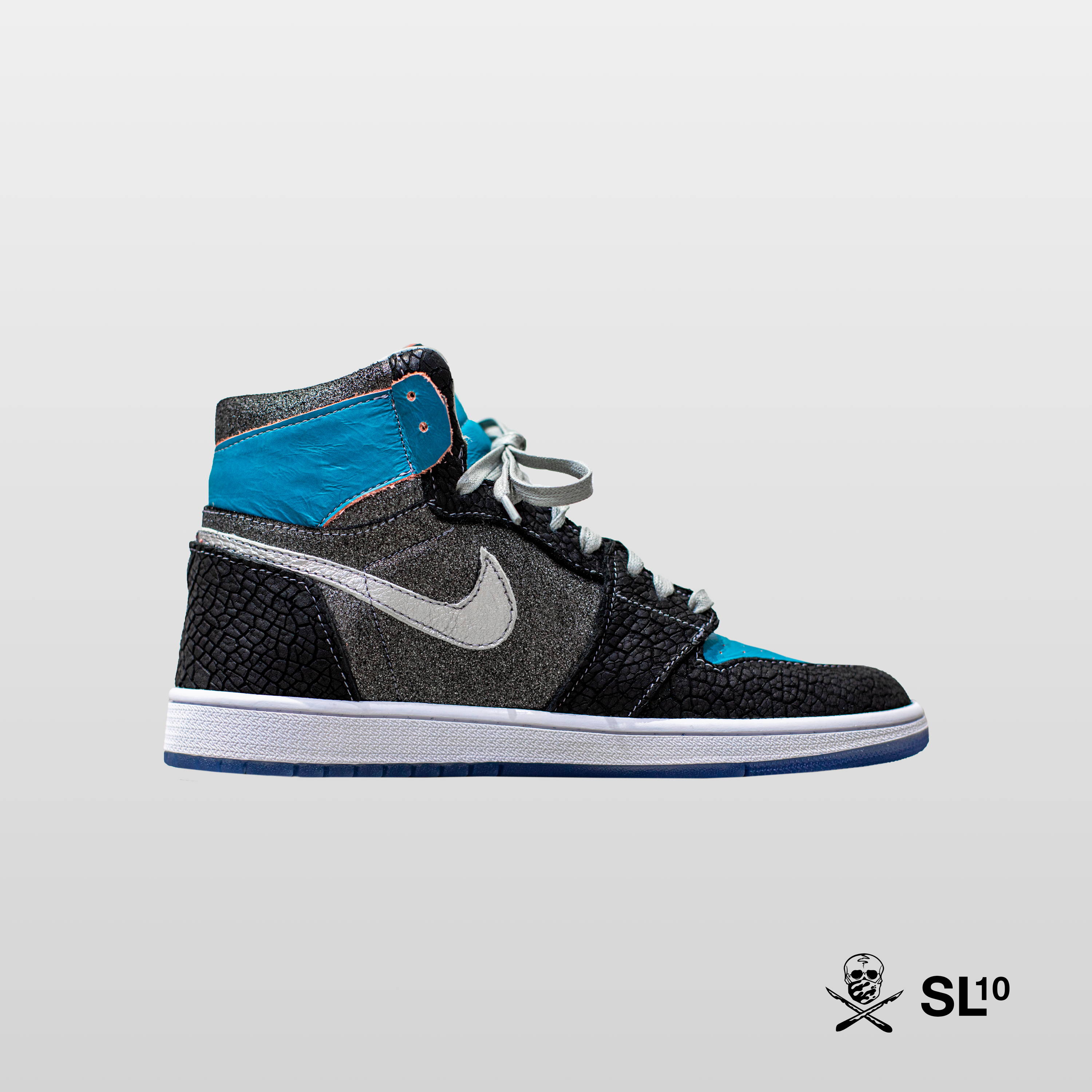 ---
When creativity never sleeps. With heat reactive leather, produced as environmentally friendly as possible - Ecco R&D keeps pushing boundaries.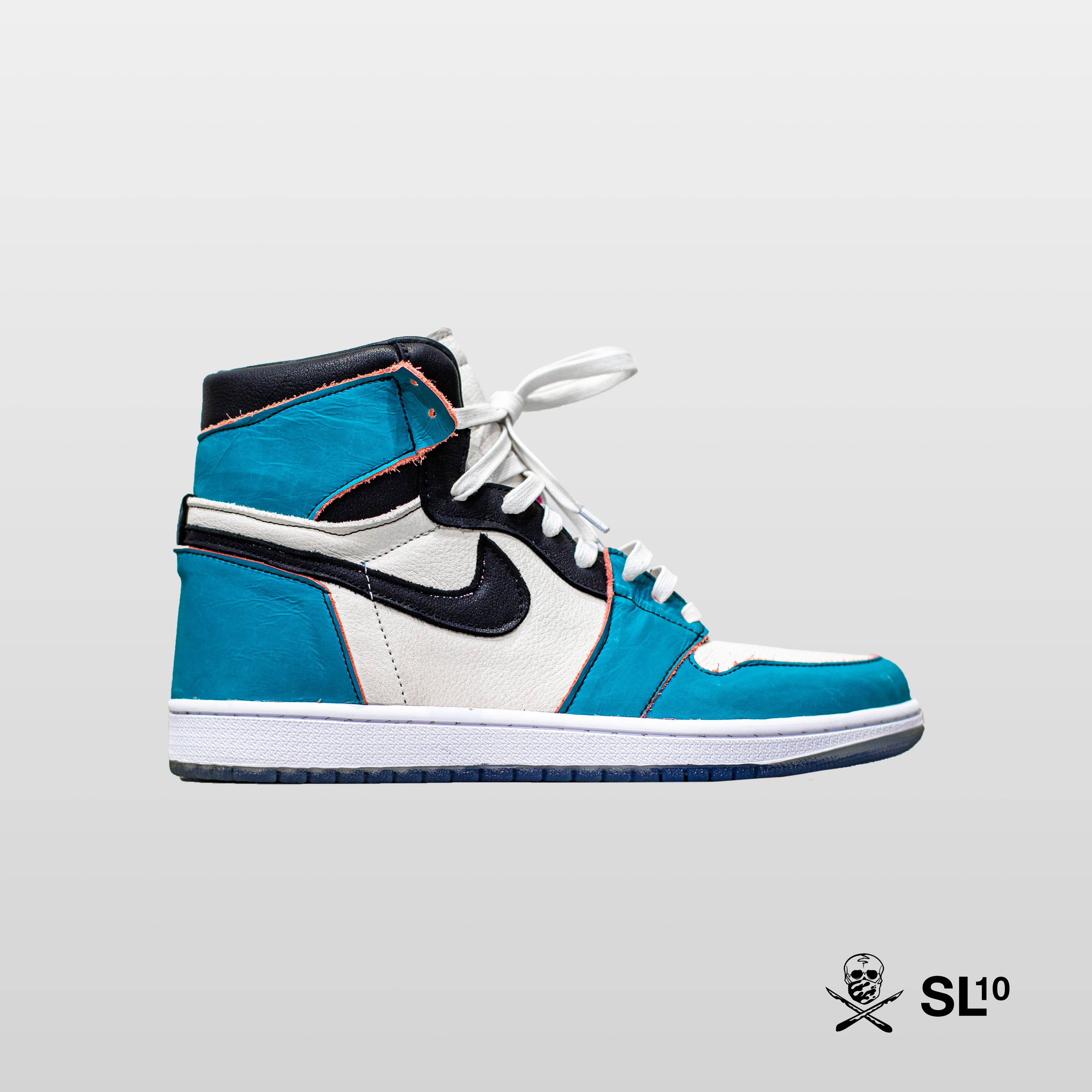 Night & Day Lover
by Cyrille I.
---
Paris = Most romantic town. Changing blue for the sky, black for night, white for day, pink for love.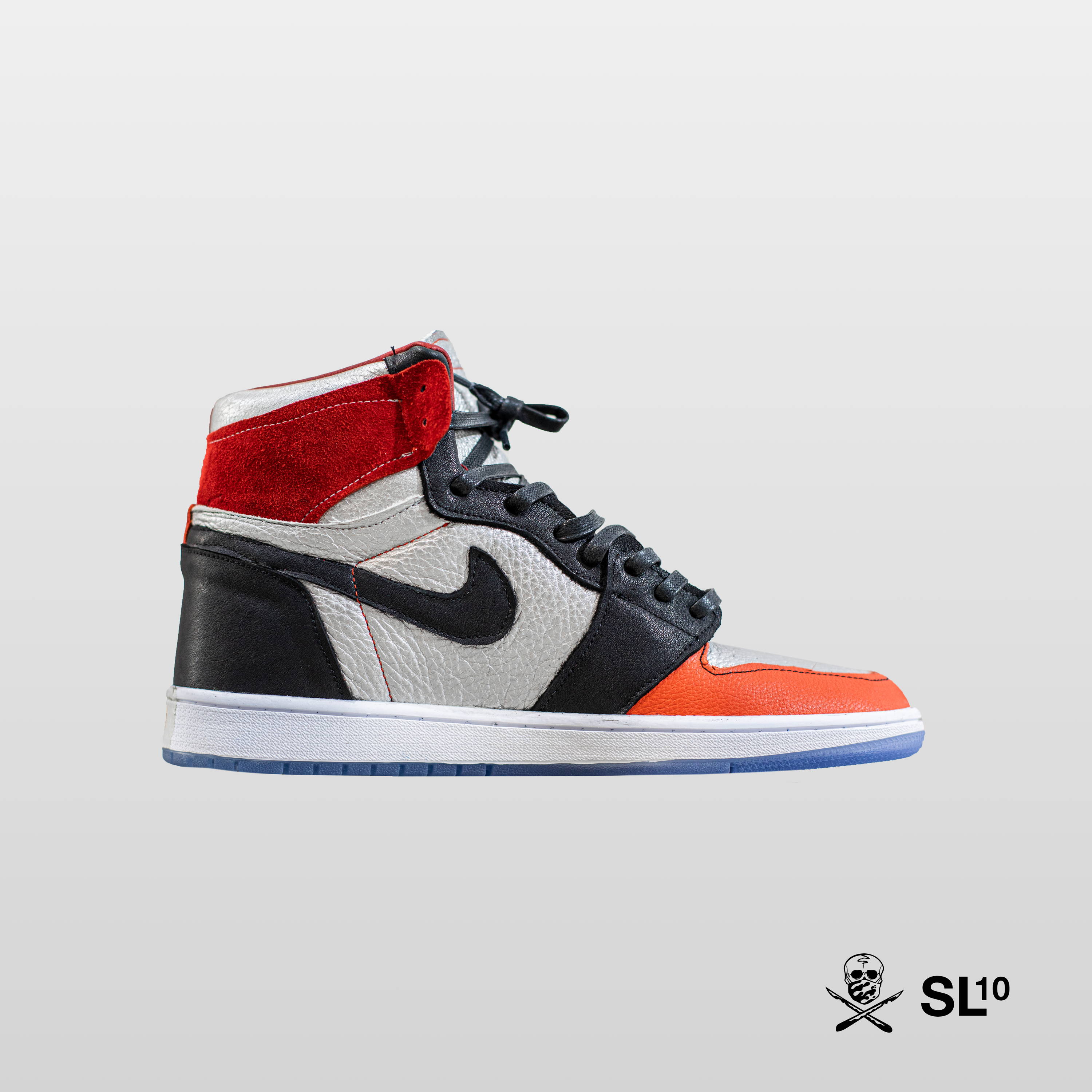 Moreno OG Inception
by David T. M.
---
Born in 1985... The 1's is the 1. I tried to mix both OG cw bred toe + silver and OG bred and Chicago. I'm also a fan of the AM1 Urawa, which is close to my AJ1.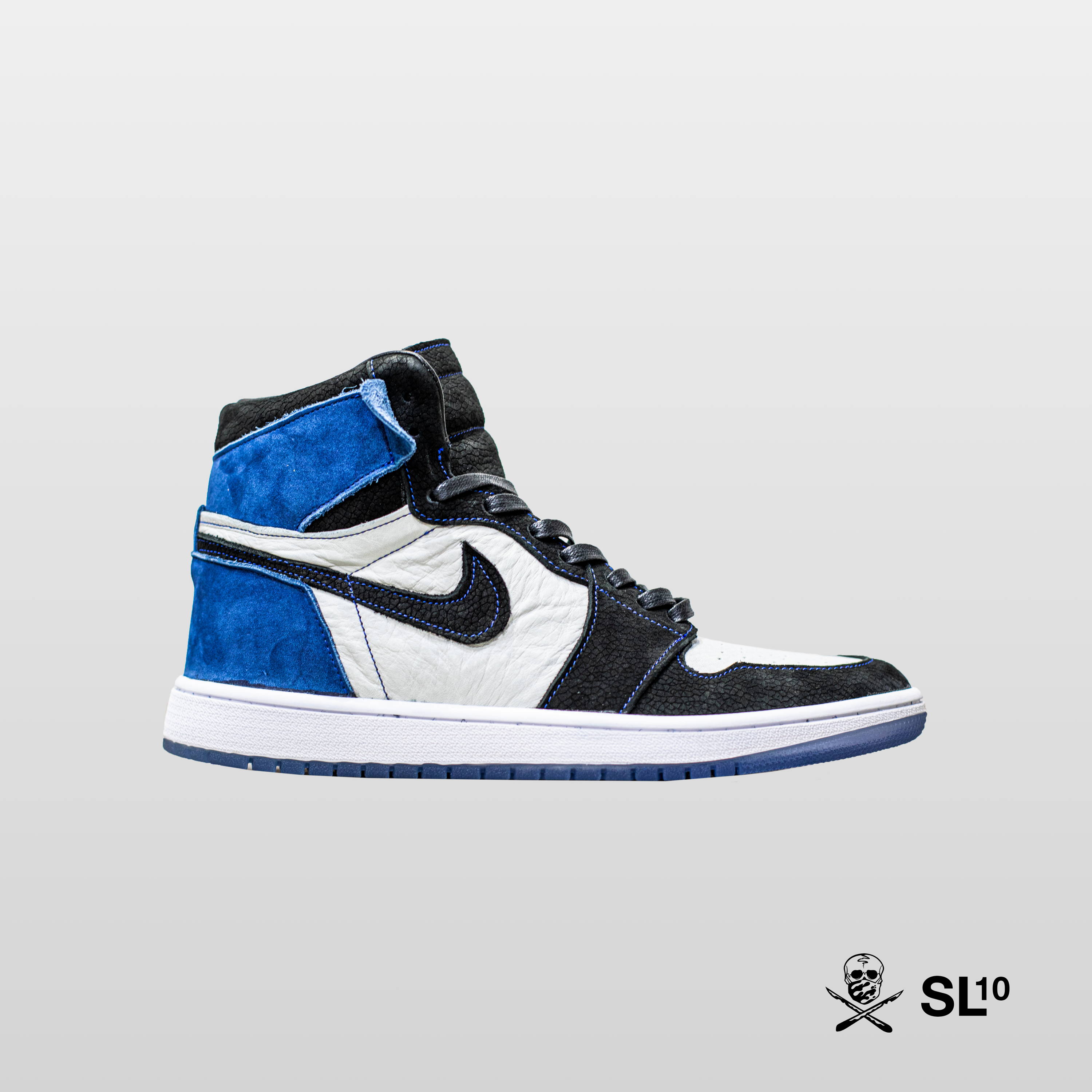 ---
The blue leather was to nice to ignore so once I had that I wanted to go with the fragment colorway.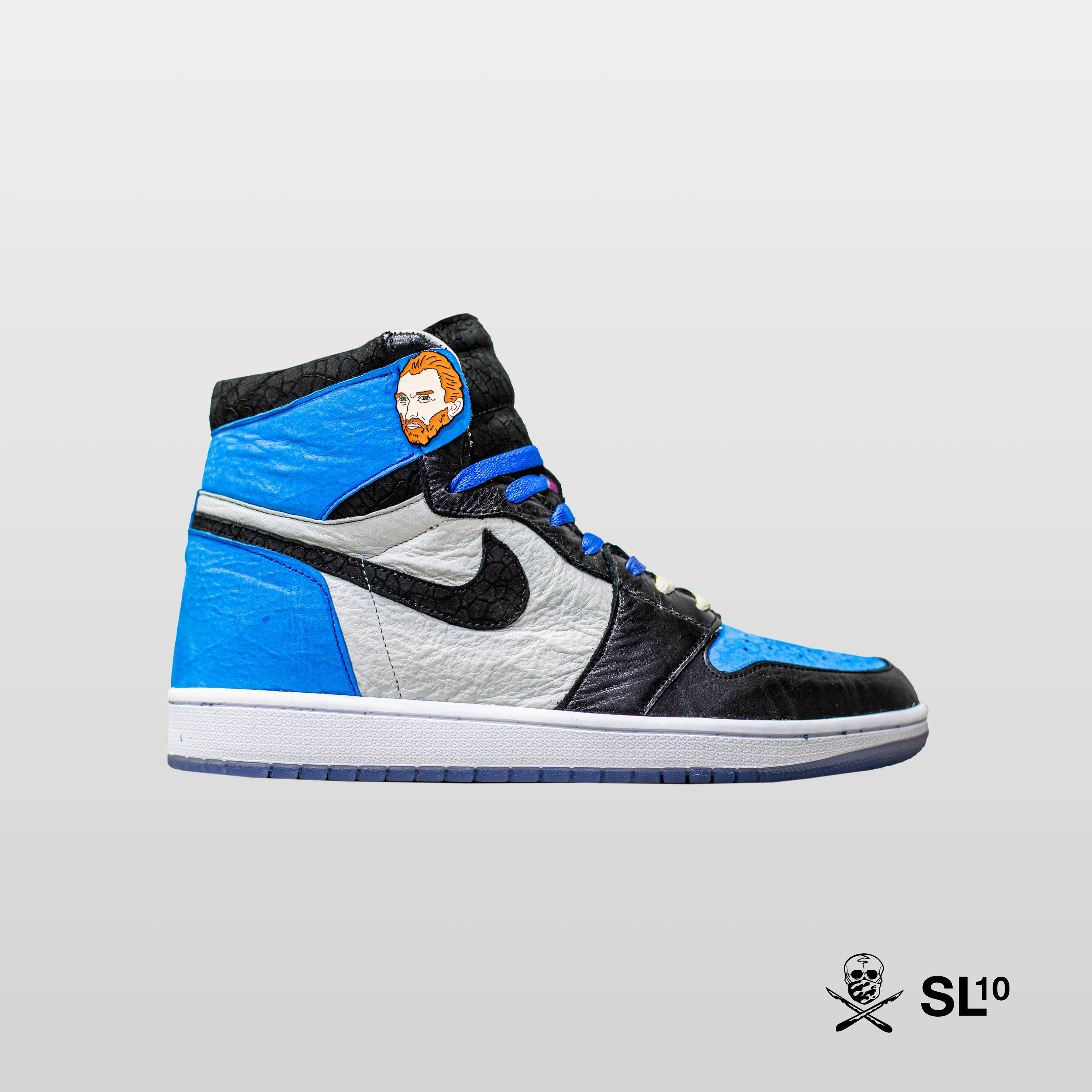 ---
Now we're in Paris, so my inspiration is the location. I chose to be inspired from the "Starry Night" of Vincent Van Gogh. I love the way how he saw the reality and I really love the colors of this piece.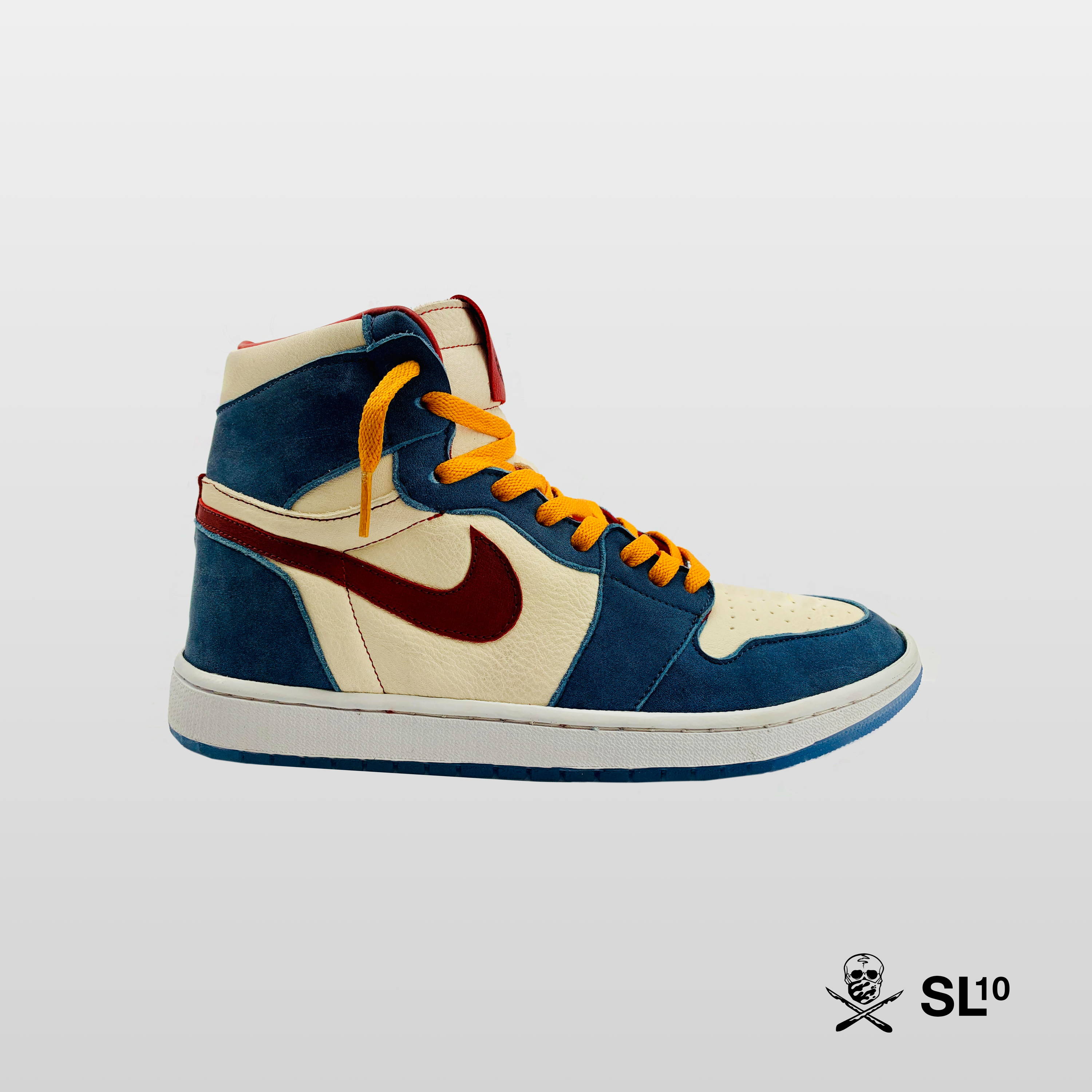 ---
To celebrate the first class in Europe this model is called The French Way. A long wait but an awesome moment with a new family.
---
My inspiration comes from the textiles. When it warms up a part turns to green and the mix of colors. Remember the seabed of my island Martinique.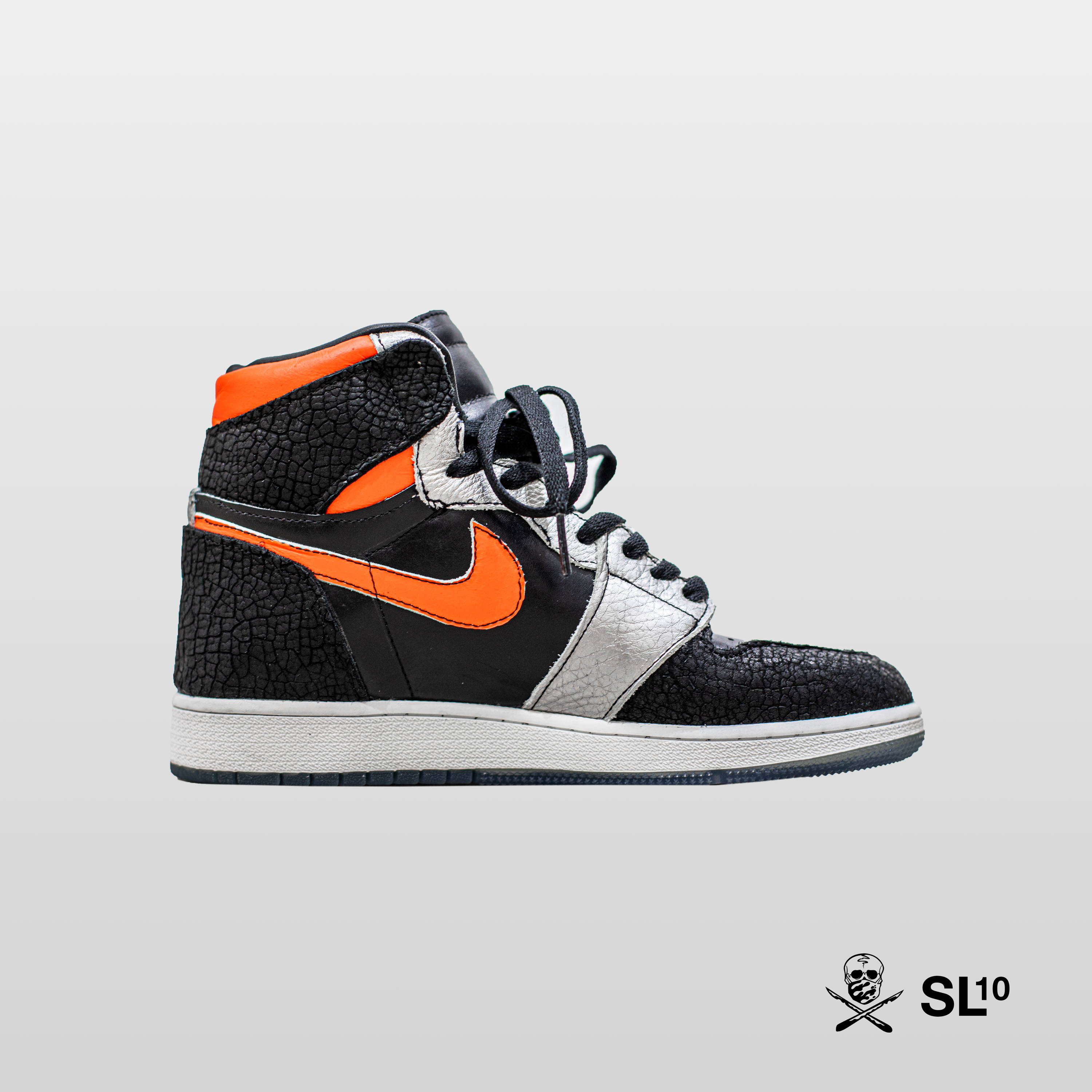 ---
Slightly inspired by construction workers, I love neon orange and silver together. I made the base black so that the colors contrast and stand out as much as possible.
---
I went straight for the mintcolored leather that Ecco Leather provided. I also went for a black desert type material. I think they went great together. I hope they turn out great. Thanks to all the people who helped me though the process.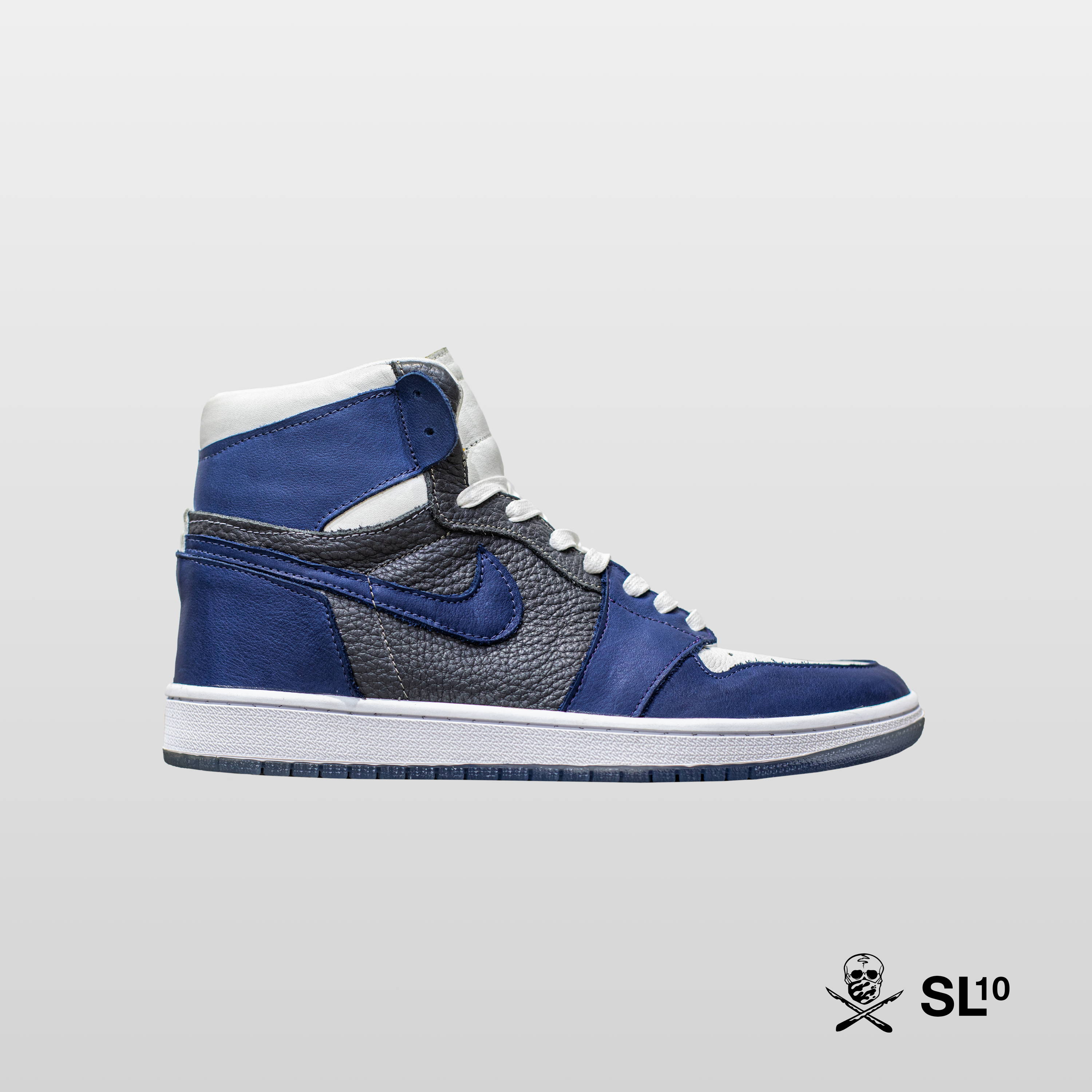 ---
The AM1 is my favorite shoe so i wanted to go with the midnight grey theme, just to make the blue pop and still keep it dark while still having that OG feel. The AM1 is really special to me because it's the model me and my wife got married in!
Corsica Vandals
by Julien C.
---
Born and raised in Corsica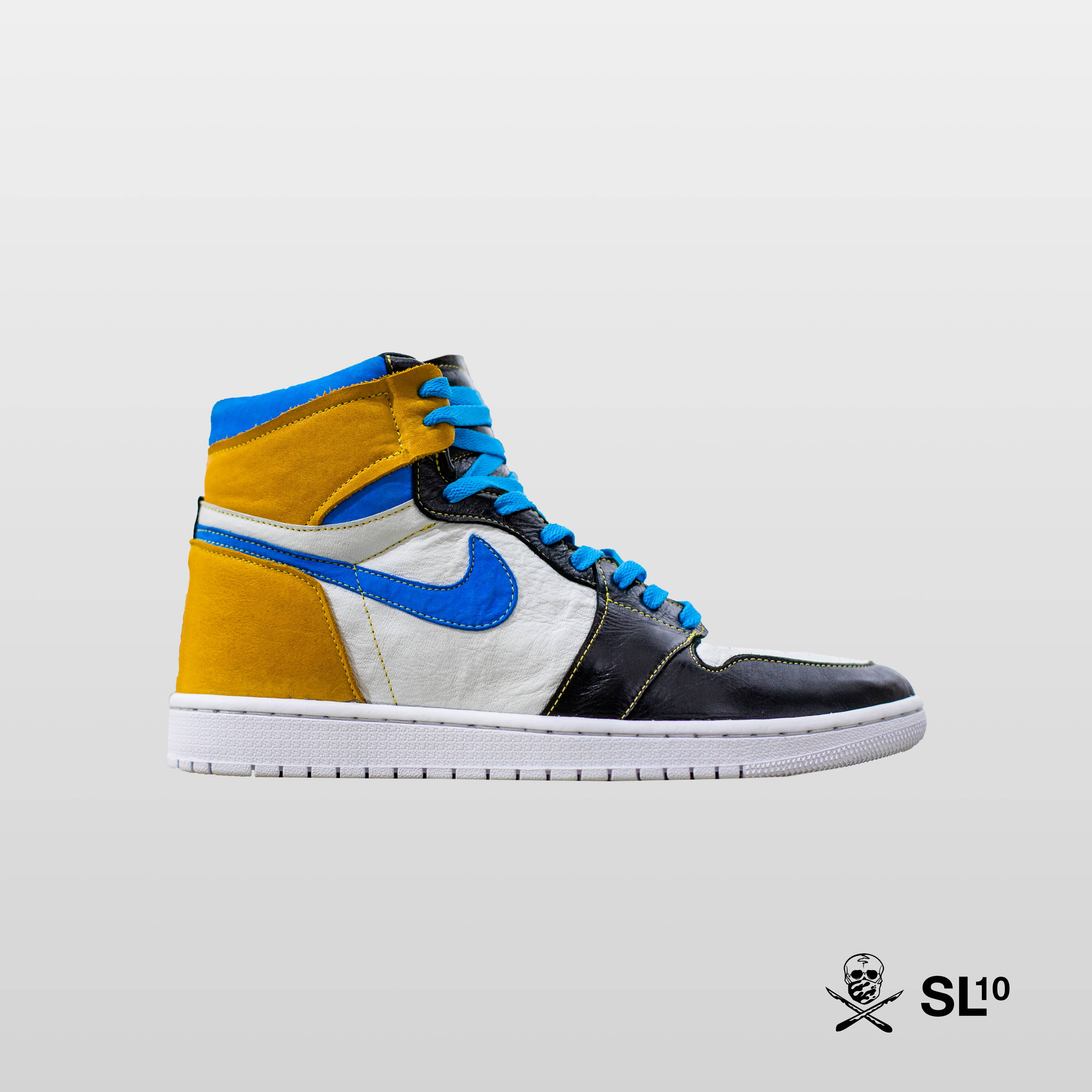 ---
Based on a gaming console that inspired me when I was a kid, the Neo Geo. It was the Rolls Royce of gaming because of it's price, now that I have most of its games, I had to make it in to a shoe. It made me who I am today.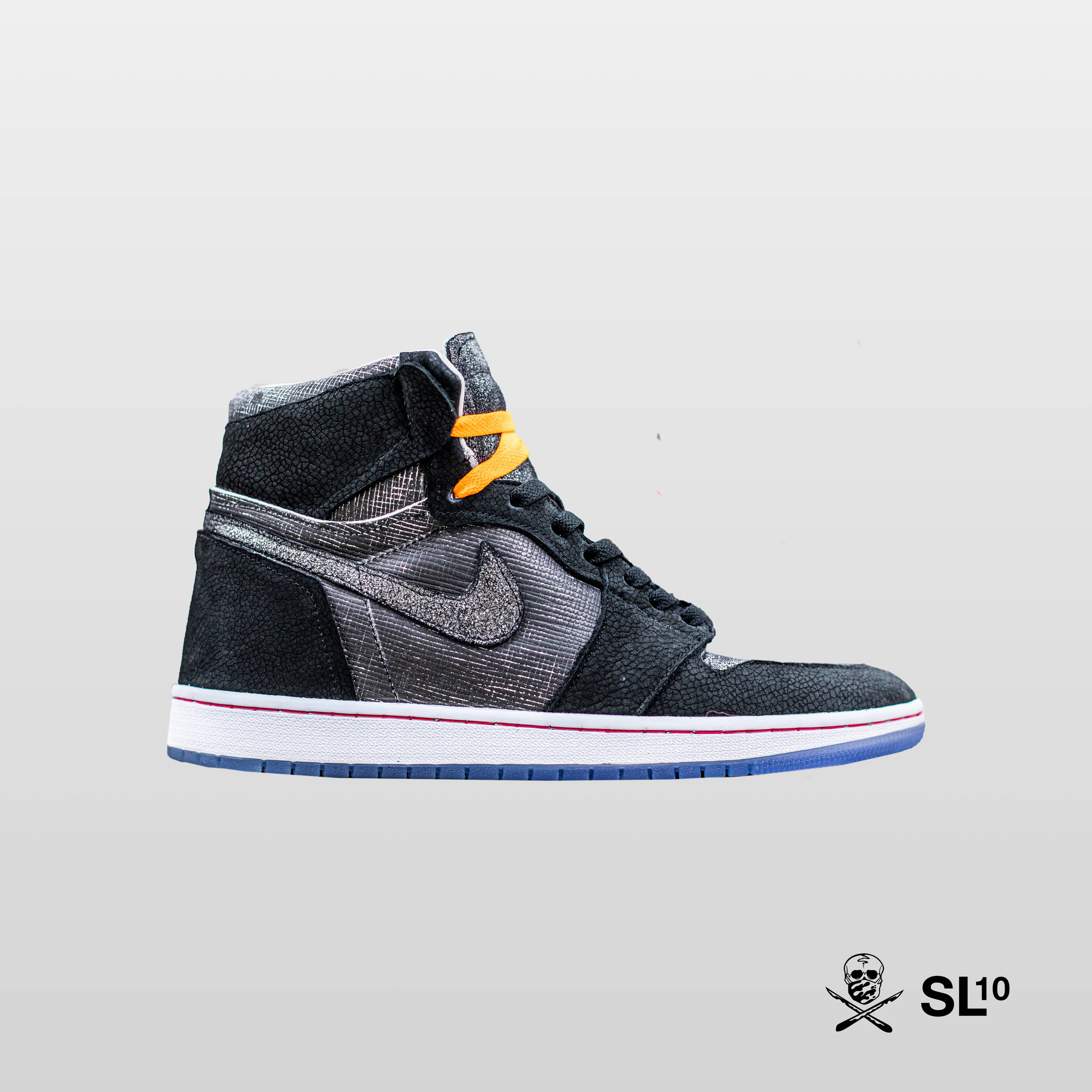 ---
These are dedicated to my best-selling book Raise Your Vibration which was a response to seeing 11:11 and 1:11 everyday on the clock, dash and everywhere I looked.

I trust and believe when I see 11:11 or 111 the universe is telling me I am one with it and as I am one with all I choose/try to align my actions, choices and goodness.

Colours are inspired by my book cover that is about looking up into the night's sky and knowing you are part of something greater!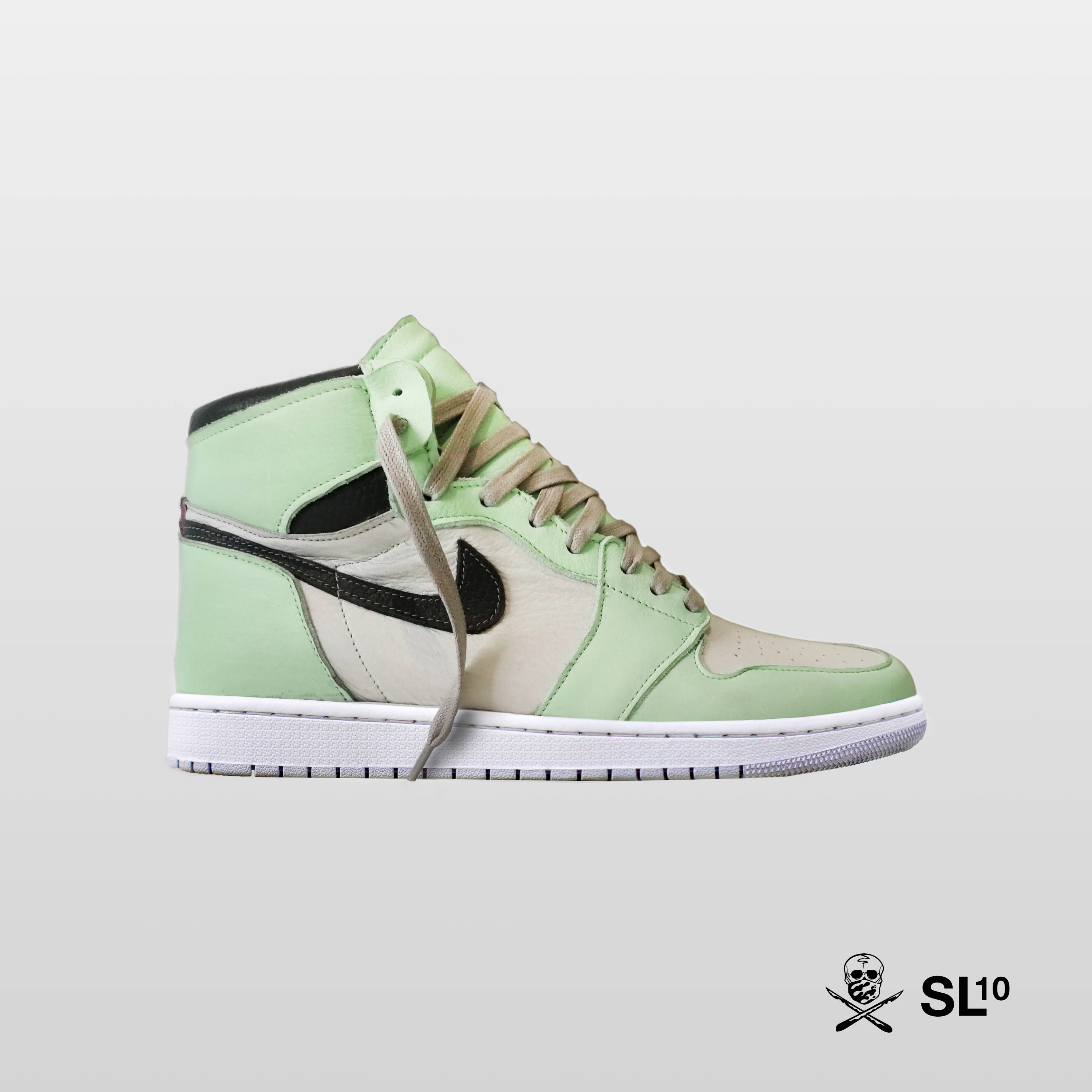 Simple and Tight
by Luis A.
---
My inspiration was to create a shoe with a very unique color that reminds of the sea and vacation. Color was mint and the idea was to give visibility to this color.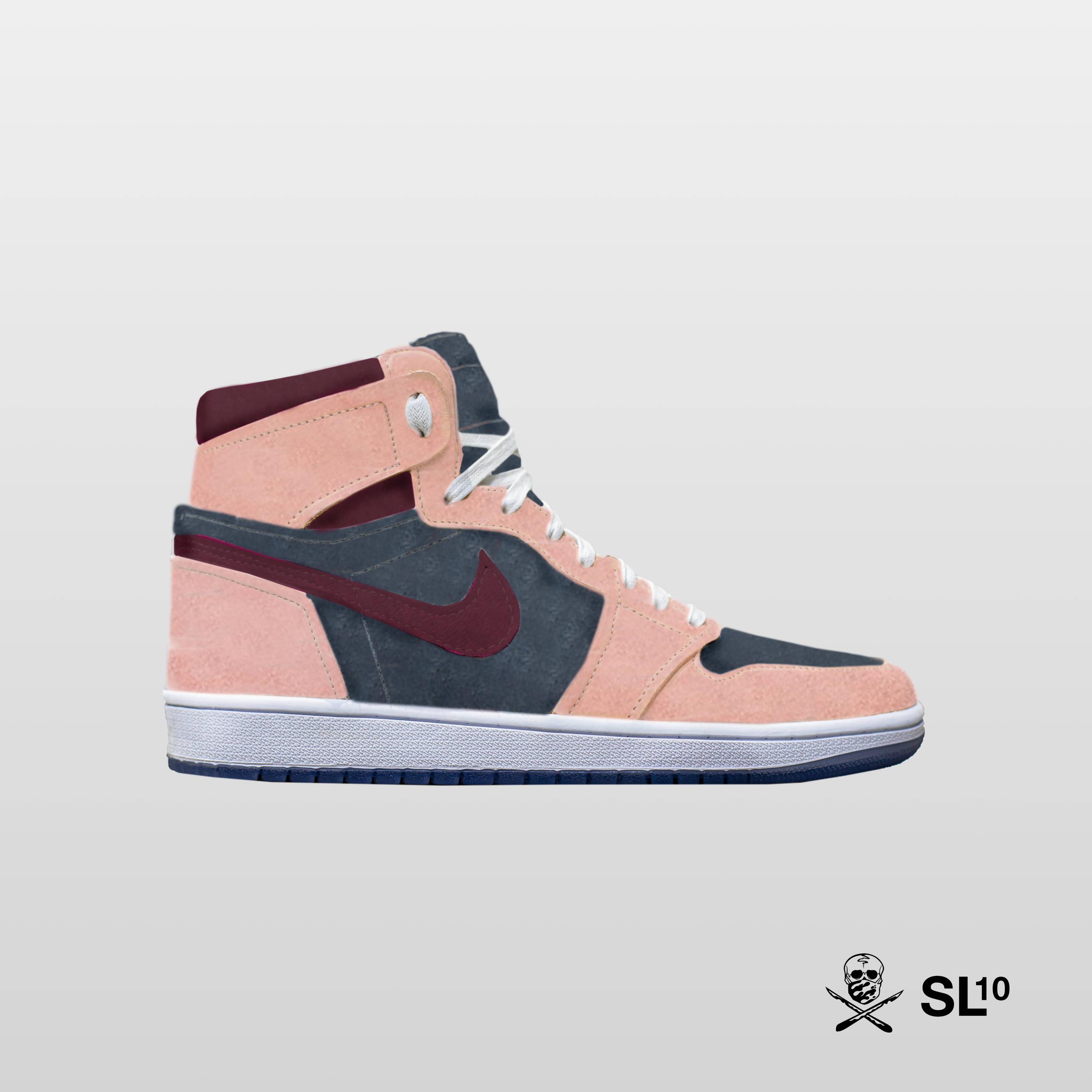 ---
3 color trend for the summer, using suede meant to be worn out and distressed with time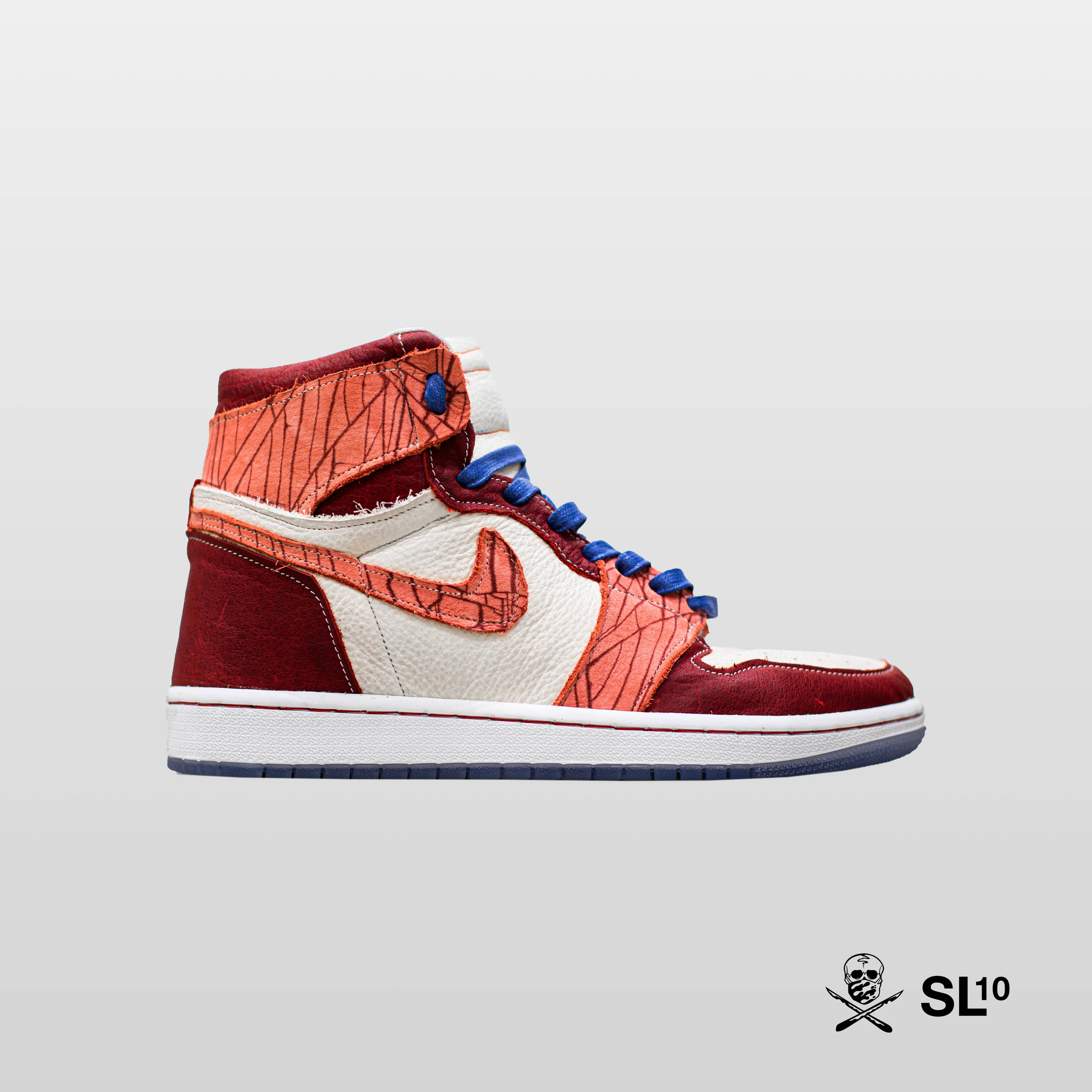 ---
This colorway reminded me of the lobster, hence the name "The Aragosta" (lobster in Italian, where I come from). I chose the red leather because it represents the passion that i try to put in everything I do. The white represents my hopes towards the future. And finally, the striped pink wants to represent my family and our craziness.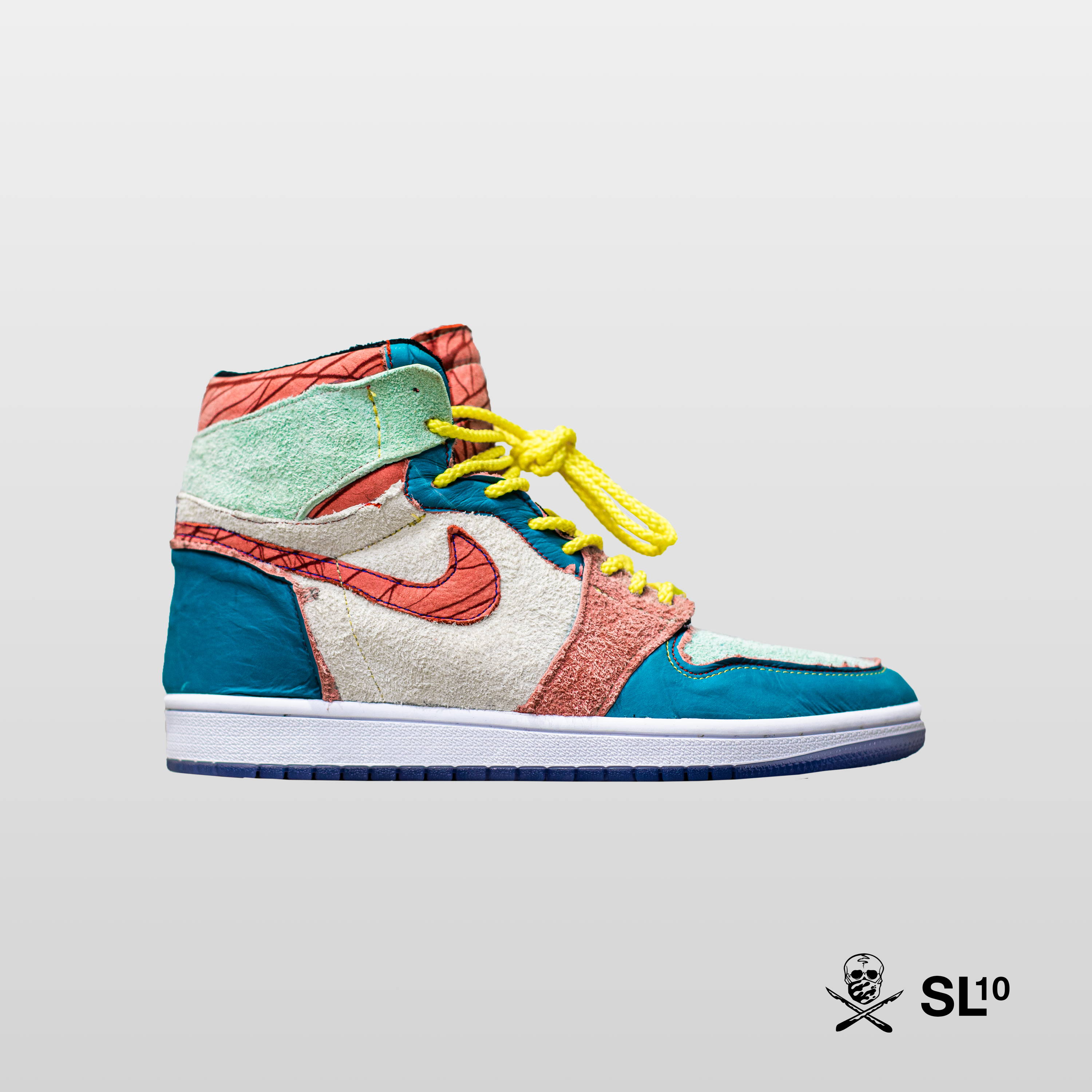 ---
This creates an "organic / biologique" aesthetic reducing stress and anxiety.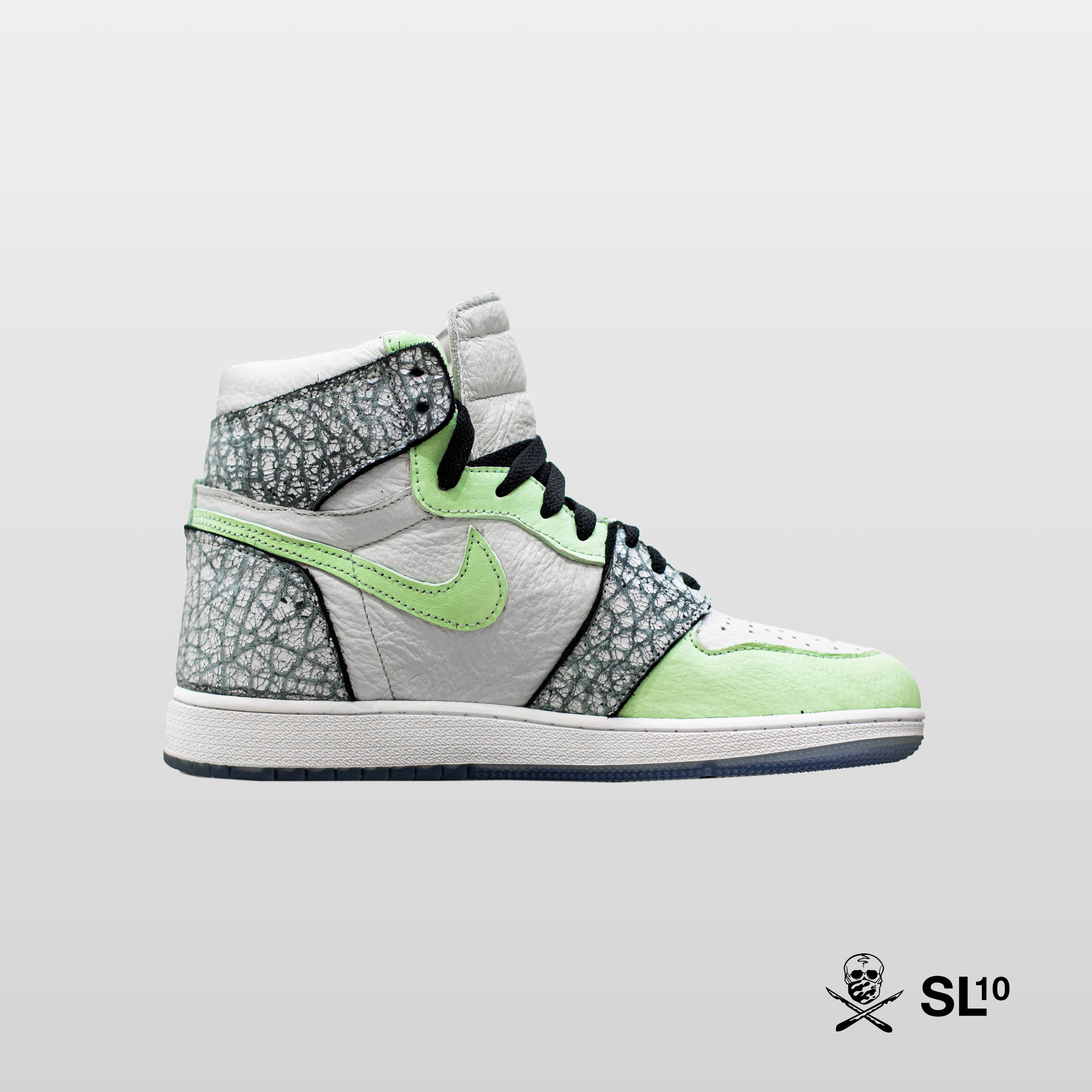 ---
My message is to just breathe, to be more in the present moment. Appreciate life and our existence on Earth as a human being.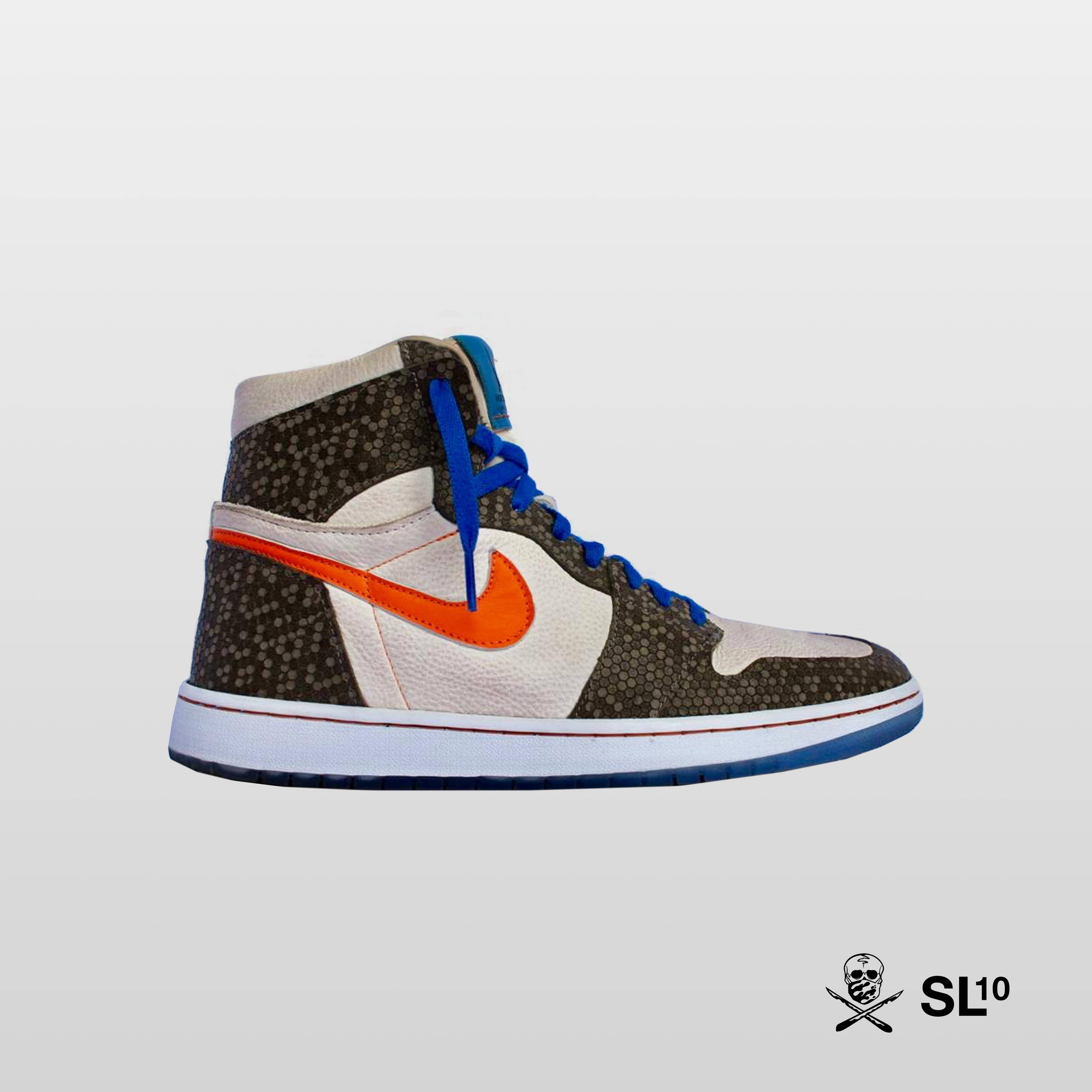 ---
I have no particular story for my shoes. But, I never stopped to say thank you. You gave me so much power and energy to bring back home with me from this this school. So... This is the story of my shoes.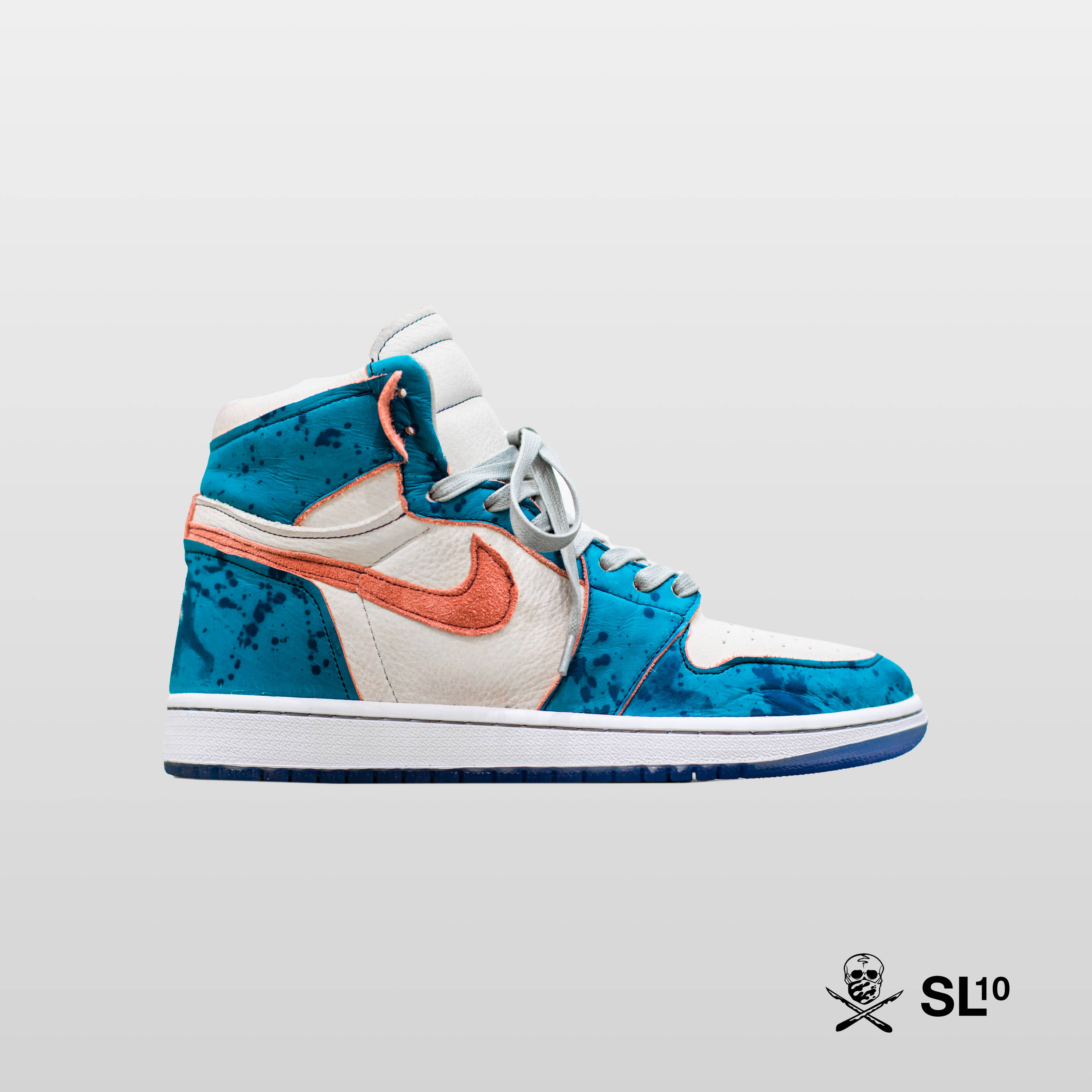 ---
Just imagine, feet in the sand (liner) watch the NBA game with a beer in your hand. D Wade with jersey Miami Vice. Love the city!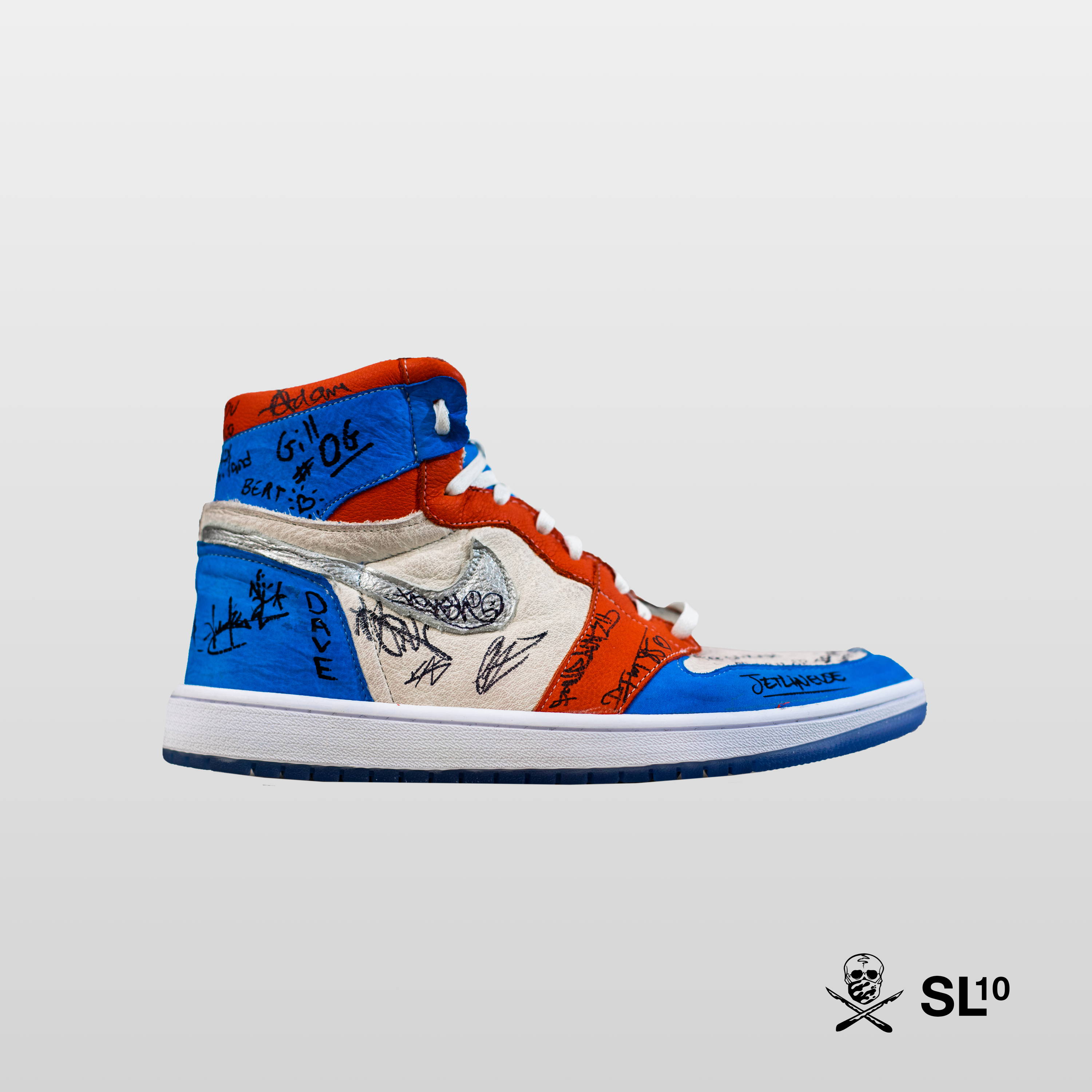 Holla LA
by Pierre-Nicolas T.
---
Holla' is for old school expression. The colors are for France / USA / UK / Russia / South Korea : international pair! Inspiration comes from Dominic's France AJ1 Tiempo. My first custom AJ1 is about us being world champions, but we are all world champions, each one in his/her passion!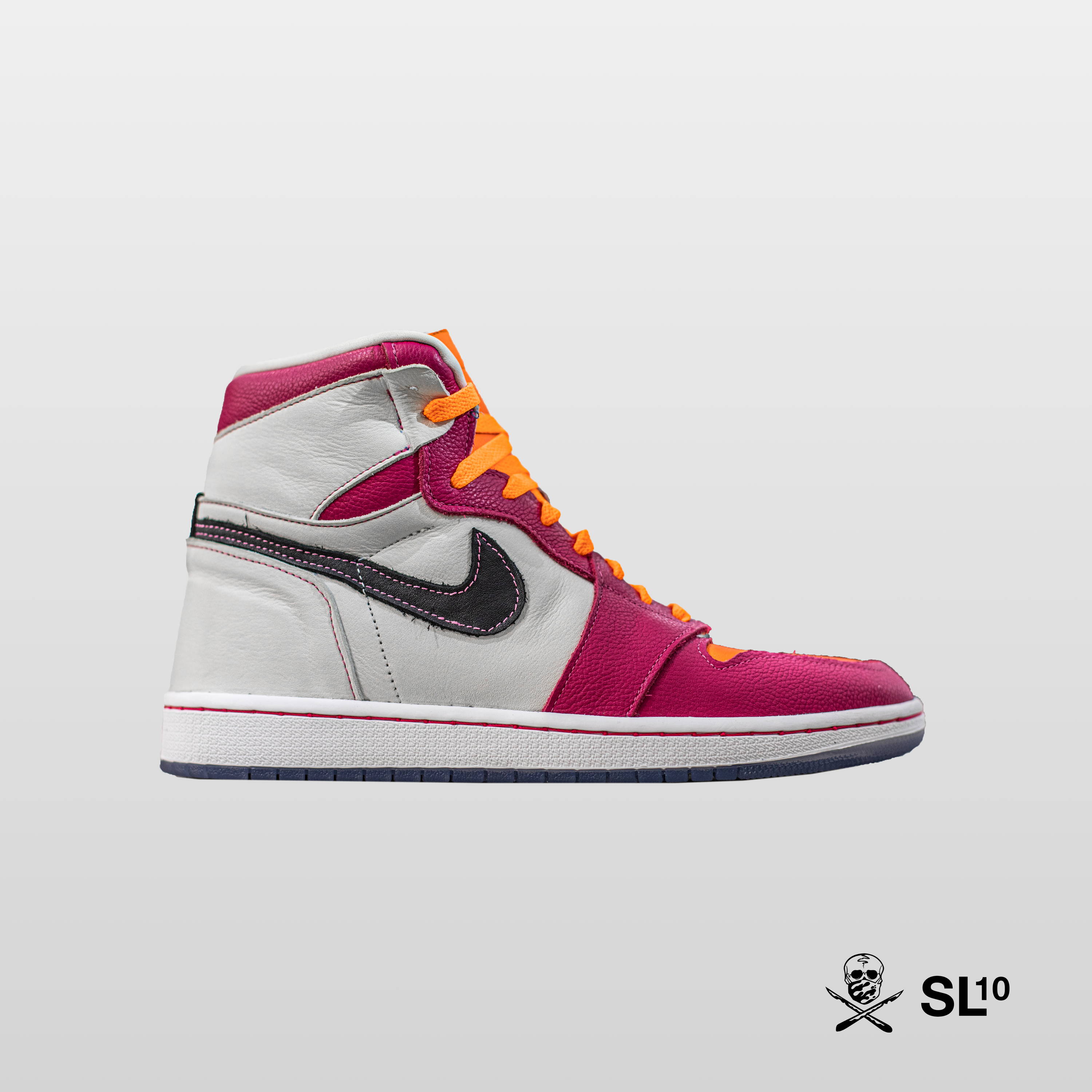 ---
I wanted to create a pair to celebrate this summer inspired by the Miami Floridians jersey worn in 2012 by the Heat sportstars LeBron James, D-Wade and Chris Bosh. The lines of the jersey are represented with the pink leather and the orange one on the toe and the tongue. The white base brings freshness combined with the white midsole.
---
R.A.mingo is derived from flamingo, one of the most endangered species on planet earth. The flamingo is heavily impacted by global warming. The pink swoosh represents the flamingo, whereas the heat changing blue leather symbolizes the changing habitat of the animal.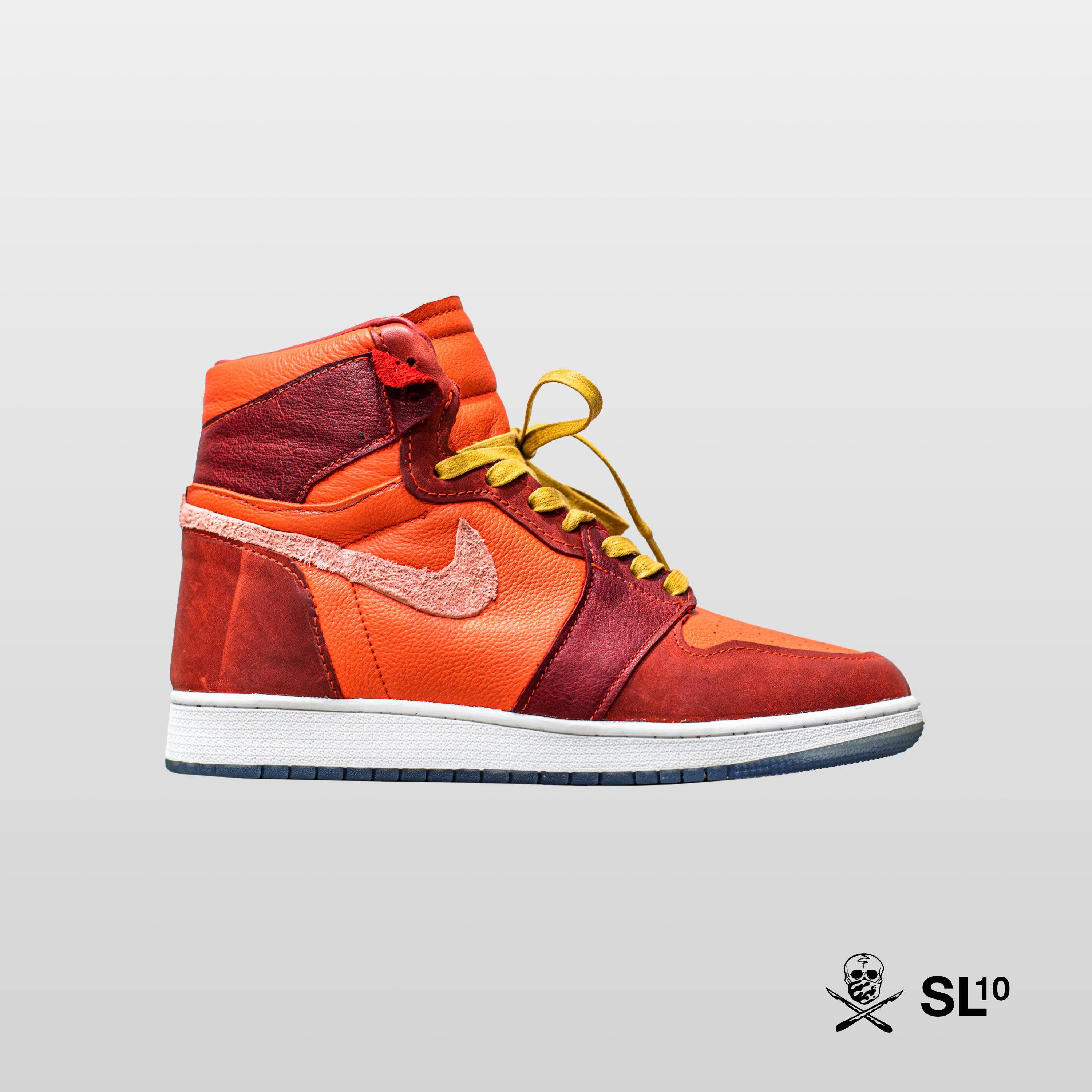 Girl on Kicks
by Sanne P.
---
Its a bit of a Ronnie Fieg volcano inspired shoe but it also has some hints to a shattered backboard Jordan 1 which are both shoes that I really really love! I'm a big fan of different textures/materials and monochrome shoes. So this shoe is therefore very me! I also feel that a lot of girls wouldn't choose the color pink because its 'too obvious' but I think us girls shouldn't give up our feminine side in order to make a good shoe ;)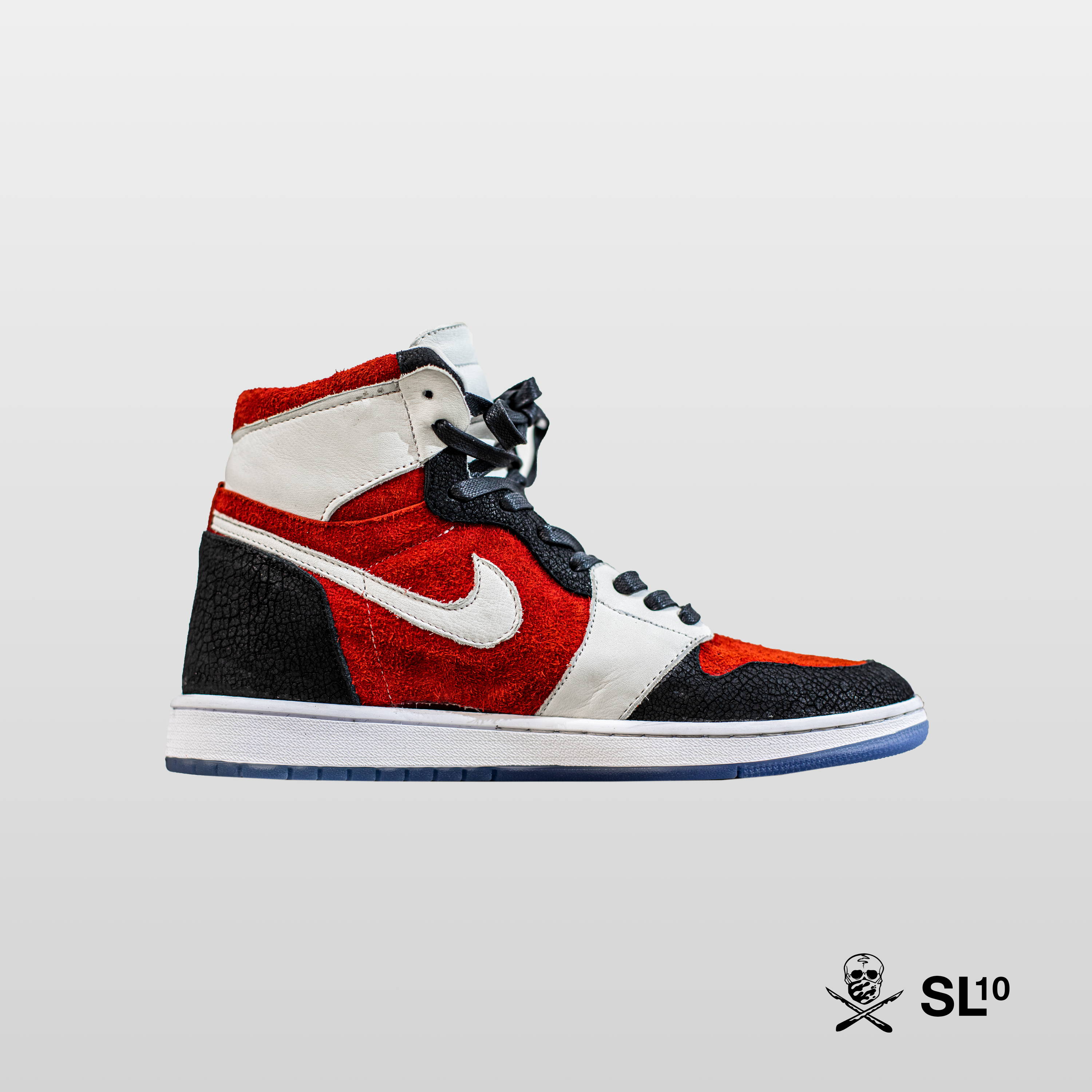 ---
From my childhood dreams these are my favorite colors. Inspired by noble colors.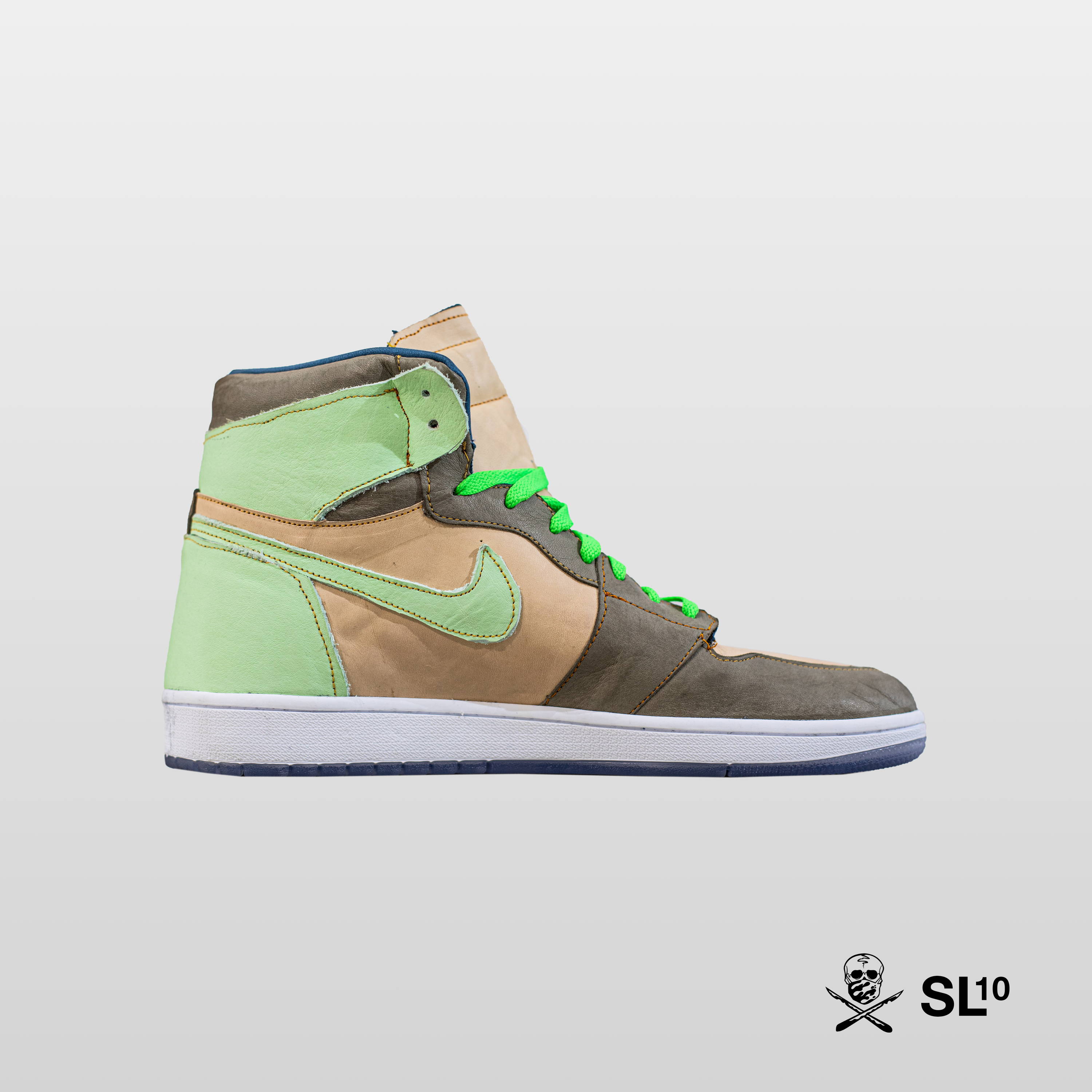 ---
These are "Les Cadeaux" -- The Gifts. Being here made me think of the many gifts and gratitude around me. Paris gifted the Statue of Liberty to where I was raised NYC and the Rodin statue of The Thinker to the place I live San Franscisco. The Tan is inspired by the "Paris stone" facades of the buildings that housed the people who created those gifts and continue to inspire me with Paris' impecable design. Finally, the lime green laces are inpsired by the gifts my wife gave me. She suggested and urged me to come here, even though it occured during our 11th wedding anniversary. Green was a colorway at our wedding. That's the biggest gift of all, and they take center stage.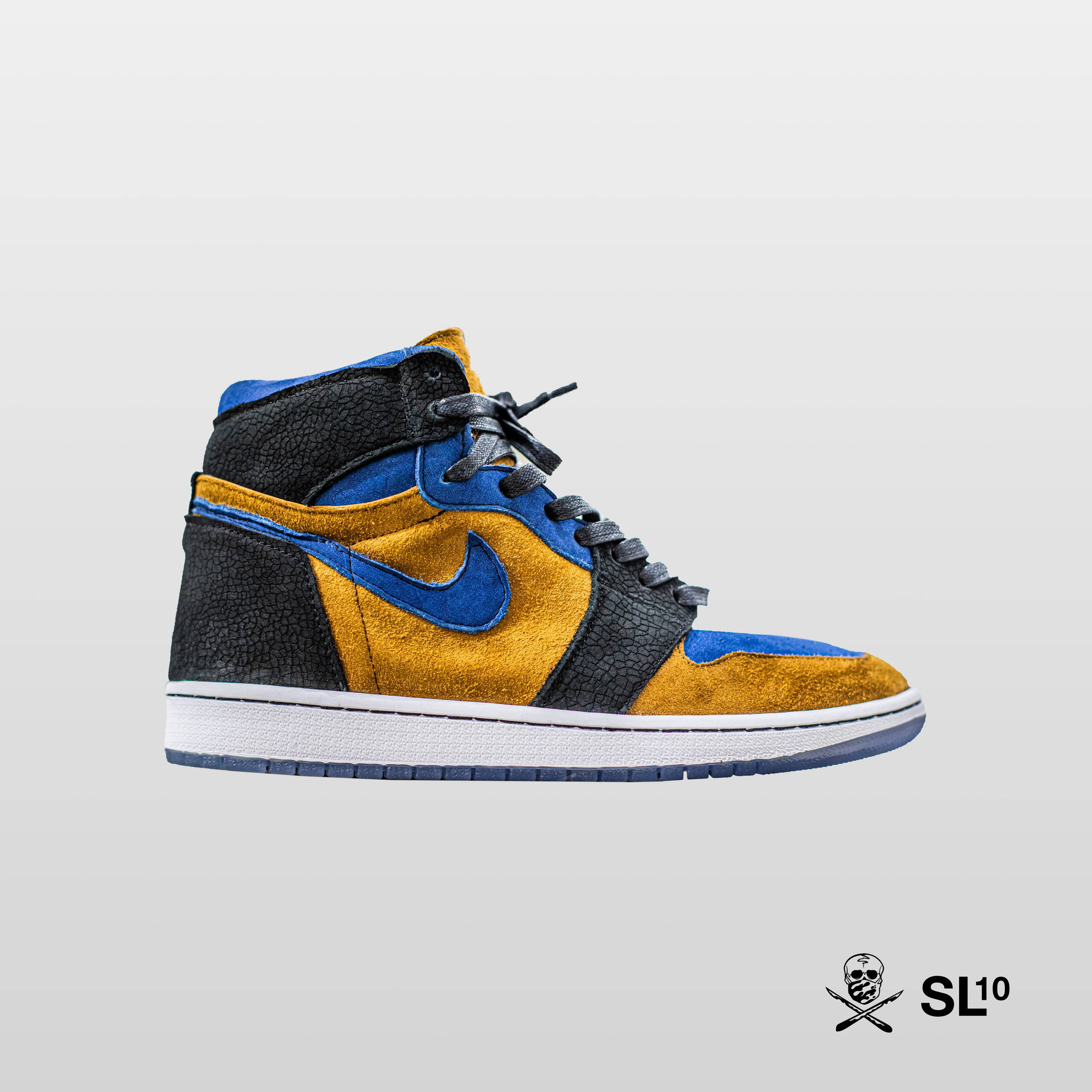 For my Father
by Tiago M.
---
I chose 3 colors on my sneakers because they remind me of the colors my dad wore when I was a child. The blue looks like the jean color and the light brown looks like the shoes he wore. Finally, the black color is here to match with the 2 others and create a "vintage sneakers" that my dad can wear like everyday!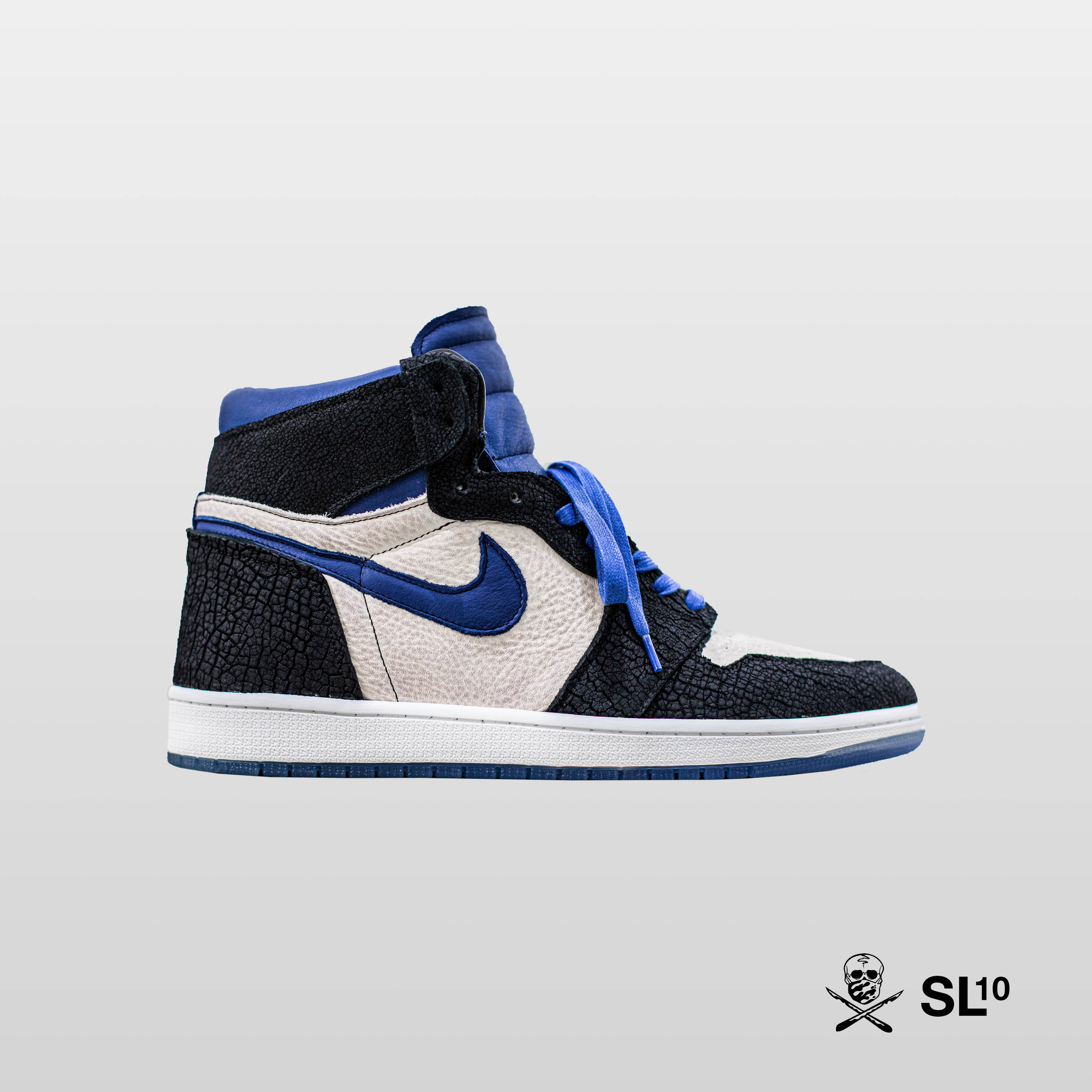 ---
My love for sport inspired me to make a tribute shoe to the greatest sportsmen and women of today. Sports inspire me because you build on your successes and failures. Sport means finding the determination to accomplish your dreams -- to become the greatest of all time.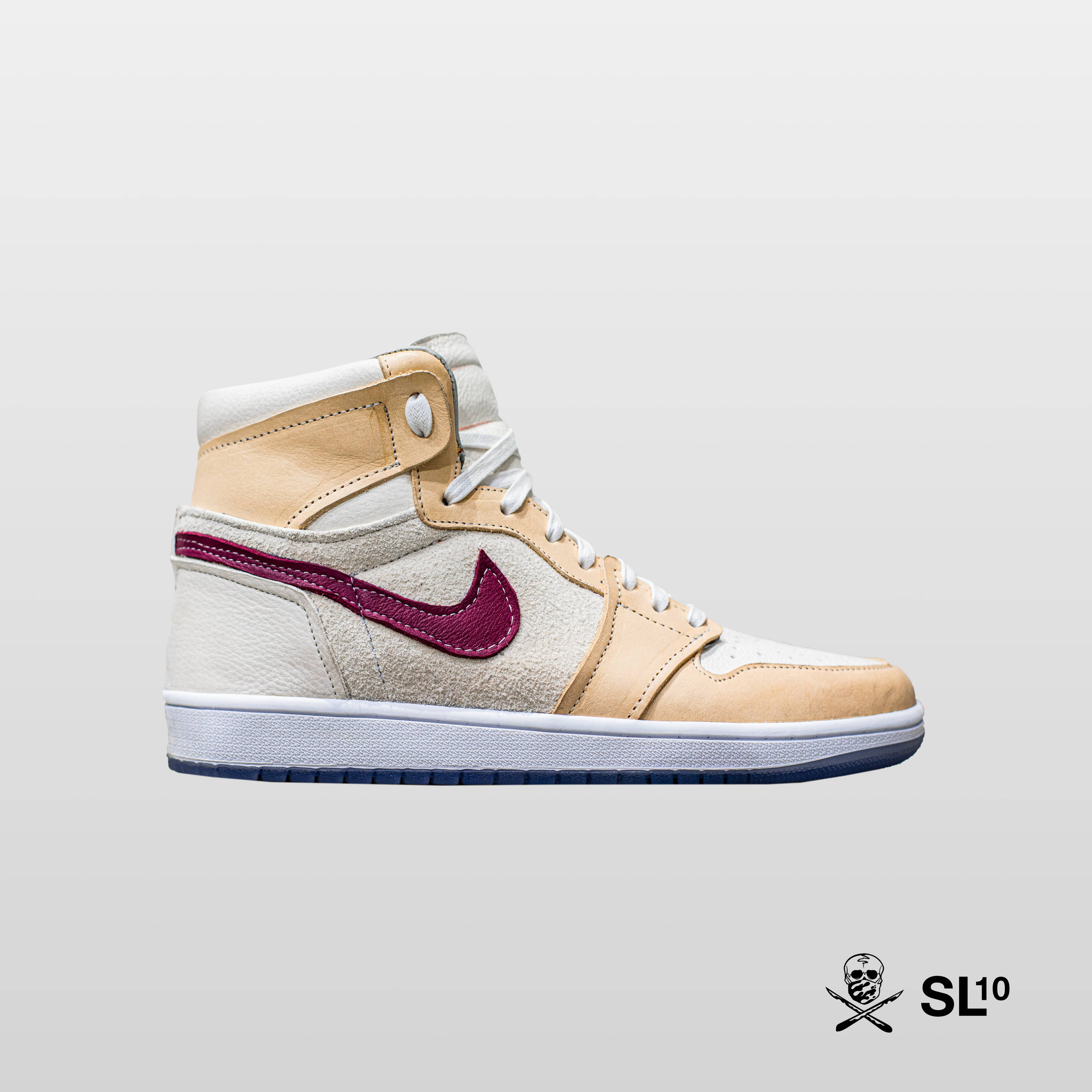 ---
Timeless pieces get better by time. Heritage never goes out of style. That's why the leather looks even nicer when worn.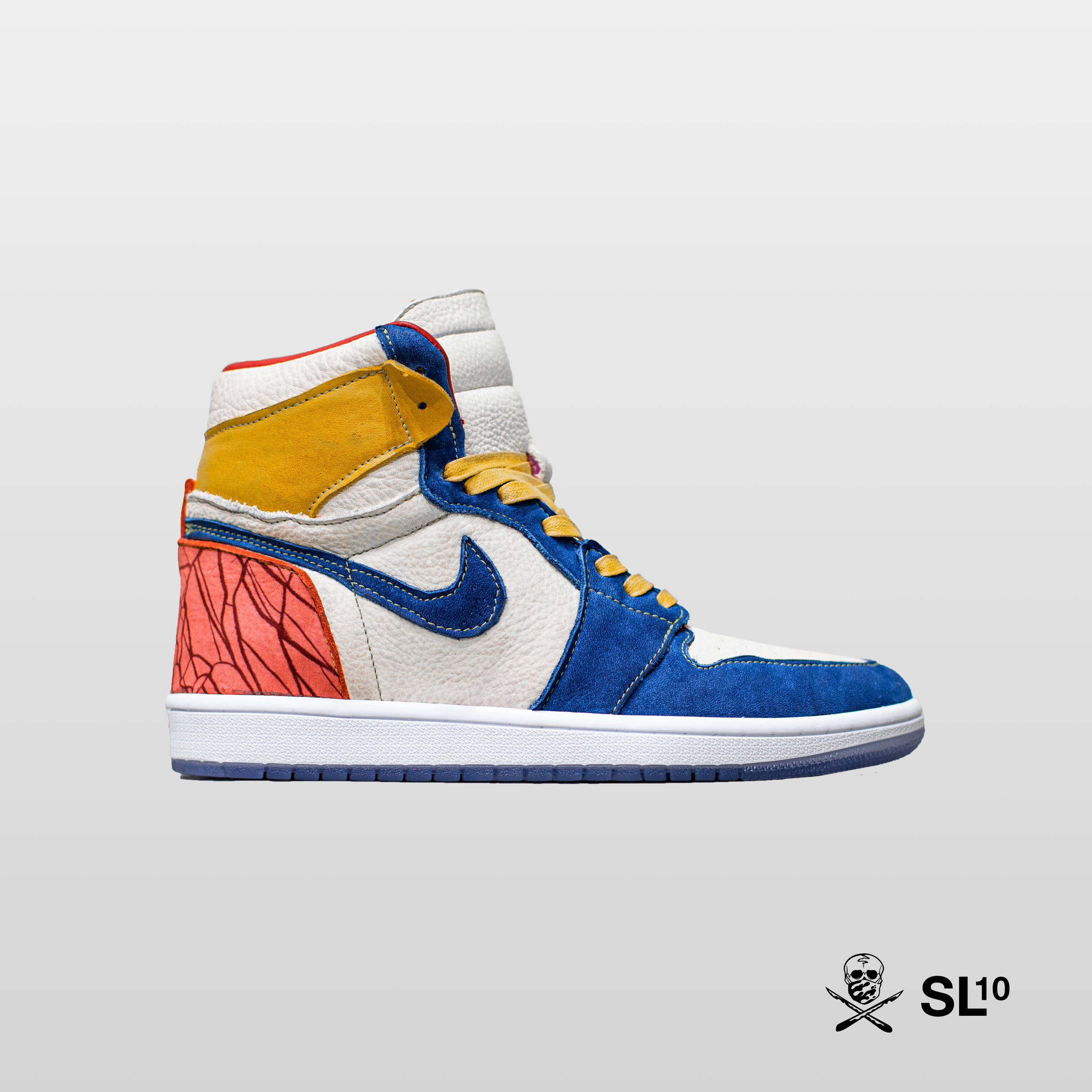 ---
Inspired by the forbidden city of China. Red and yellow leather signifies the walls and roof tiles of the building. The white signifies clouds and fog surrounding the city adding a touch of privacy and mystery. Lastly the dark blue adds more depth to the mystery and secrecy as it blocks the other half of the city (shoe). Overall, only part of the city is visible and the other half is left for the audience to imagine.
TIME LEFT TO SUBMIT YOUR VOTE FOR THE WINNER
x